Wagmo
Wagmo is a tech-first pet wellness company built with new pet parents in mind. Wagmo's wellness and insurance plans empower pet parents to get the care they need for their pets when they need it the most. Wagmo alleviates the financial stress of routine and emergency pet care from grooming to essential maintenance, cancer treatments, and emergencies without having to compromise. Pets are an integral part of everyday life, and pet parents are spending more than ever to make their pets are happy and healthy. However, pet care can be expensive, significantly when surgeries, prescriptions, and emergency visits can quickly add up to thousands of dollars. Since pet care is such a booming industry, pet insurance companies have been growing and offering many different services and coverages to meet the demand of pets and their parents. Wagmo is a relative newcomer to the industry, but they offer an excellent suite of pet coverage broken into two segments; Pet Wellness for everyday care and Pet Insurance which is more traditional and covers medical expenses. This review will discuss the Wagmo's benefits and coverage and help you determine if they are a good choice for you and your pet.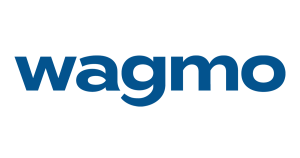 Fastest claim reimbursement in the industry - in 2 days paid by Venmo, PayPal or direct deposit.
We receive advertising fees from the service providers we rank below.
Advertising Disclosure