Introduction
Bringing a new pet home is an excellent day for any family. Not only is it great to give a pet a loving home, but studies show that having pets can actually be beneficial for our health.
But before you head to the shelter to adopt a new pup or kitten, make sure you've got everything set up for the transition. We've collected ten of the most important steps you'll need to do to ensure your pet feels welcomed and loved from day 1. Plus, we've included extra tips for what to do once they've made it home. Let's dive in.
What to Do After Adopting a New Pet
Gather all the supplies you'll need – Before bringing your newest family member home, make sure you have the essentials you'll need. Pet food, water bowls, collars, and leashes are all things that you should have beforehand. Pets will also want some space to call their own, so consider getting a kennel or cat tree that has a spot to hide. But don't forget the fun stuff like treats and toys! If your pet is young, try to pick up a few toys that will require problem-solving, like puzzles or toys with hidden treats. Not only will toys like this help relieve boredom, but they are a great way to keep them from getting treats without completing tasks.
Prepare the home for your new addition – Be sure to "puppy" or "kitten" proof your home before bringing your pet into the house, as you won't have time to do it once they're settled in. Hide cords and keep small items off of the floor. Keep an eye on things pups like to munch, like shoes or remotes.
Introduce them to your family members – When a new animal comes, it's important to have them introduced to anyone who will be living with them. Make sure to take it slow, so the new pet isn't overwhelmed, but have them sniff the family member and get to know them. This is also great for pets who will be outside and see the neighbors often; introducing them, in the beginning, is a great way for your pet not to see your next-door neighbor as an enemy.
Walk them around the house and yard – Don't let your new pet wander around on their own, give them the house tour! It's best to put them on a leash for the first walkthrough so that you can direct them to where they should go for food or the bathroom. If your pet will be outside, make sure to walk them around the perimeter of the yard, too.

Spend time with them – New pets will get nervous while acclimating to their new surroundings, so be sure you can spend a few days getting them situated. If possible, try to bring them home on a Friday so that they can spend all of Saturday and Sunday getting to know you.
Begin training as quickly as possible – Puppies are full of energy from the get-go, so the sooner you can begin a training routine, the better they'll be able to pick up on what to do. Start with basic commands like "sit" and "stay" and always reward them with things like treats, so they know they're doing a good job.
Get your pet covered with pet insurance – Pets can get expensive, even if they only need routine checkups. By getting pet insurance when your new pet comes home, you'll be able to better prepare for unexpected trips to the vet or even just getting their annual exams covered. We've reviewed the top pet insurance companies like Pumpkin, Lemonade, Spot Pet, Pawp Pet, and others to find the best ones out there, so check out our review guides for more detail.
Contact your vet to set up vaccinations and check-ups – Once your new pet comes home and your pet insurance is set up, get them into the vet for a physical and to get any vaccines that might be due. This is also a great time to ask your vet any questions about behaviors or advice. Your vet may also be able to microchip your pet during their visit, which is a great way to make sure they get back home safely should they run away.
Give your pet a bath – Pets that come from foster care or shelters may bring unwanted critters along with them. Try to get your new pet to a groomer or even just give them a good bath with pet-friendly shampoo. Also, be sure to run a flea comb through their fur to make sure you won't have a flea infestation any time soon.
Get your pet licensed – Many towns and cities require dogs to be registered in case they get loose or attack a person. Some places will also require it for cats too, though it's not as common. Pet tags are usually a yearly fee that will be anywhere from $5 – $50, depending on the town. Check your town's animal control department to see how you can get them registered quickly.
Most Popular Pet Insurance
Trending Now

Super-low prices and customizable coverages

Unclaimed premiums donated to animals in need

Holds the world record for fastest claims payment

96% of Lemonade users would recommend to a friend

Live chat with medical experts on the Lemonade app
Low Rates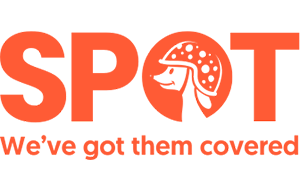 No Age limit Older Dogs and Cats Welcome!

Coverage Plans Starting as Low as $1 a Day*

Accident & Illness and Accident-Only plans

Free Pet Insurance Quote in 30 Seconds

Multiple add-on preventive care packages

New to SPOT: A 24/7 Helpline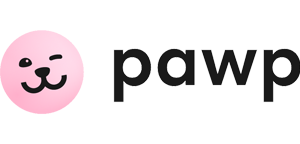 6 pets covered for only $19/mo

Pays your vet directly

Includes 24/7 online vet visits

No exclusions for pre-existing conditions
A Few Tips for Your Pets First Days at Home
Now that you know what to do once your new pet is adopted let's discuss what to do with them while getting settled in their new home.
Establish rules right away. – While it might be fun to snuggle with your new pet, the sooner you set ground rules with them, the better off they'll be. Dogs especially are happy when routines are established, and throwing mixed messages can be detrimental to their happiness and the things in your home. Don't let them on the couch or bed if they won't be allowed to hop up later. Show them where they can sleep and make sure you don't bend the rules, no matter how cute they are.
Don't switch their food too quickly – Dogs, in particular, have sensitive stomachs and can't handle getting new foods put into their diet quickly. If you're able to find out which food they were initially on, buy a small bag of it for their first couple of weeks home. If you want to switch them to a new food, transition slowly by adding a little to their old food and increasing as time passes. This way, your pet won't have an abrupt shock to their system (which can save you from some messy bathroom clean-ups).
Let them nap in a quiet place – Everyone loves to play with the new family member, but your pet's first day home can be overwhelming and exhaust them quickly. Try to create a quiet space and a little out of the way so they can take a nap and recharge.
Don't leave your pet unsupervised. – Your pet might want to wander around to check things out on their own, but make sure you stay with them, even if only to supervise. New pets might have accidents or could get caught in a place they shouldn't be, so while it's important, they explore, stay a step or two behind them just in case they need help.
If you've adopted a cat, let it hide. – Cats are nervous when they're brought someplace new and will often seek a hiding spot until they're comfortable. Rather than trying to force your kitten to come out, simply make sure you know where their hiding spot is and let them come out in their own time. You can try to coax them with treats, but forcing your cat out of their hiding place too early can stress them out. Don't worry; they'll come around for pets soon enough.
Don't discipline for negative behavior. – Rather than focusing on discipline to teach your pet instead, reward them for positive behaviors. It's much easier for dogs to learn when they're being rewarded than to understand when they've done something wrong.
Be patient – Your new pet is here for the long term, so give them time to adjust. It may take time, especially for younger pets, to learn the rules of the house.
Conclusion
New pets are fantastic additions to families of any size but require extra care in the beginning. Give a few of these tips a try to make the adjustment easier. Above all, make sure they're healthy and happy by using services like pet insurance to provide the care they'll need. Check out our pet insurance review guides to find the best insurance carrier for you.
* This content is not provided by the financial institution or the offer's provider. Any opinions, analyses, reviews or recommendations expressed here are those of the author's alone, and does not constitute a financial or expert advice.
We receive advertising fees from the service providers we rank below.
Advertising Disclosure