Hartville
Hartville pet insurance is one of the oldest and most reputable pet insurance companies in the industry. They take pet health very seriously, emphasized by a partnership with the American Society For the Prevention of Cruelty to Animals.
Customers have access to customizable insurance plans, some of the lowest deductibles on the market, and innovative insurance solutions. Hartville pet insurance covers a wide variety of animals, including cats, dogs, and horses. Today we will dive into what Hartville offers and help you decide if they would be a good fit for you and your pets.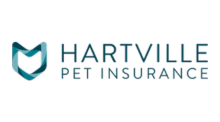 Approved claims paid immediately
Supports all major lenders
We receive advertising fees from the service providers we rank below.
Advertising Disclosure