AllState
Owning a pet has numerous benefits, including peace of mind, companionship, and protection. However, owning a pet also carries a great deal of responsibility. Common household pets such as cats and dogs can have various health issues and illnesses throughout their lives, and Veterinary bills can be expensive. Thankfully, pet insurance is available to provide coverage and reimbursement for pet medical expenses.
Suppose you are looking for a pet insurance provider. In that case, Allstate pet insurance is worth consideration because they offer a wide variety of coverage and are well known for their customer service.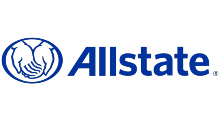 Over 80 years in business
More than 18 million customers
We receive advertising fees from the service providers we rank below.
Advertising Disclosure