Happy, healthy pets make happy, healthy pet owners. With all of the love they give us, we owe it to our pets to make sure they're taken care of as much as possible. That's why many pet owners will opt for pet insurance coverage. By covering their pets should the unexpected happen, pet owners know that not only will their furry family members get the best of care, but their treatment won't end up sending the family budget in a tailspin.
So what is pet insurance, and will it actually save you money? We've compiled a list of the five most popular services that come standard with many pet insurance plans, plus a few other additions that might give your pet an even more pampered life. Keep reading to find out more, including things that might not be covered and why.
What is Pet Insurance?
Pet insurance operates much like your typical health insurance coverage for humans. Once your pet is signed up for coverage, you'll pay a small monthly premium to keep your coverage active.
When you need to take your pet to the veterinarian, your pet insurance coverage will cover most of the costs. As long as all procedures are covered by your plan, you may end up only owing to your vet a small deductible, usually just a few hundred dollars.
Like other types of insurance coverage, having pet insurance doesn't mean that your provider will cover 100% of your pet's needs. That said, we feel it's well worth the investment as your small monthly premium can end up protecting you from costly vet bills that come up unexpectedly.
What Kinds of Pets Can Be Covered by Pet Insurance?
Typically when we look at pet insurance coverage, we're looking at plans that cover cats and dogs. Other mammals like horses, cows, and other farm animals may require specialized plans. Reptiles, snakes, birds, and fish are rarely covered though a few carriers are starting to offer "exotic" pet coverage.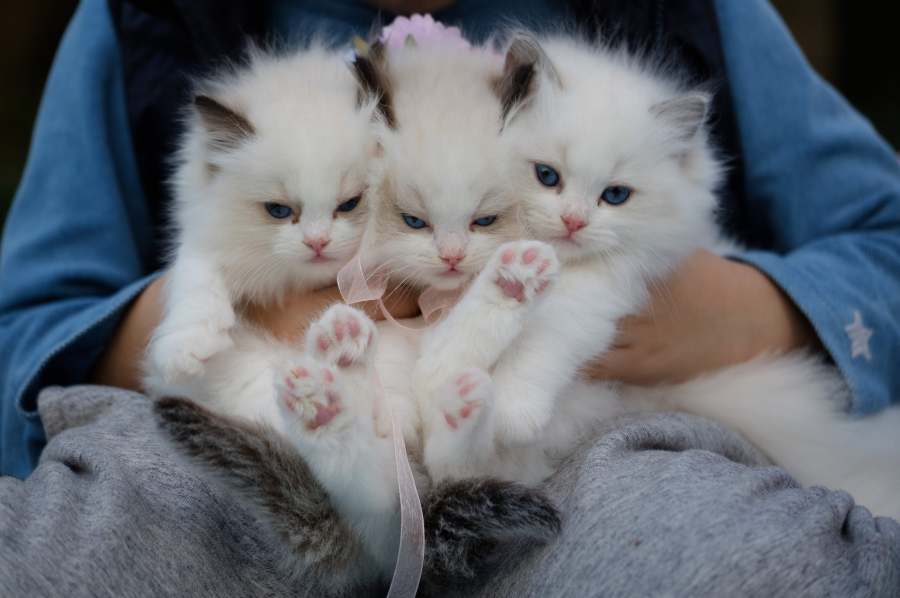 What Does Pet Insurance Cover?
Remember that many pet insurance companies will have their own requirements or may offer additional coverage options. We've reviewed the top pet insurance companies around, including Progressive, Pawp Pet, Spot Pet, Pumpkin, and more, so check out our expert guides to find an insurance carrier that caters to your specific needs.
With the average price of a standard check-up being around $50, it can get expensive to pay for other things like blood work, parasite tests, x-rays, medications, and more. Having pet insurance will cover many of these fees for you through either reimbursement or direct pay to the vet. There are usually maximum limits your provider will pay up to, and if your pet visits go over that maximum, you may be responsible for the balance. Note that more basic plans may not cover routine or preventative care, so getting more comprehensive coverage may be worth the extra money.
If your beloved pet is the victim of an accident that causes injury, your pet insurance may be able to help mitigate those costs. The average price of an emergency vet visit can range from $200 – $3,000, depending on the work done to help your pet recover. Pet insurance is designed specifically for situations just like this where unexpected bills can mount up quickly. With a good pet insurance plan, you may end up paying only a small deductible and have the rest covered up to your maximum limit.
If your dog becomes sick due to a virus or eating toxic foods, it may require a visit to the emergency room for treatment or surgery. Like accidents, these costs can rack up quickly, but as long as you're in good standing with your pet insurance carrier, the amount you pay may only be a small deductible, saving you thousands of dollars.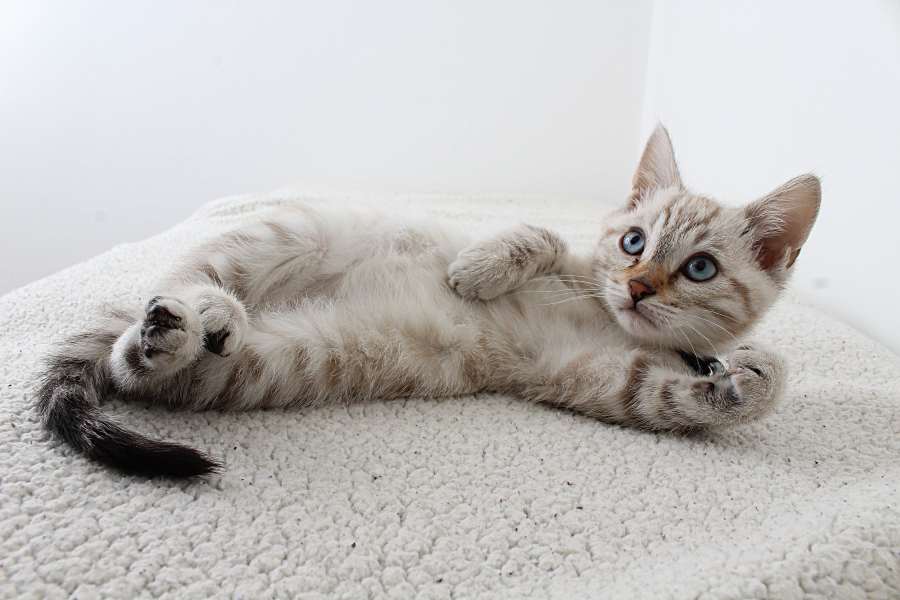 Pet insurance isn't just for your dog but can also cover injuries created by your dog. Suppose your pup bites or attacks a person or other dog. In that case, your pet insurance may be able to cover the cost for anything from property damages to emergency room visits and even payment for death up to a certain age for humans and dogs.
Unfortunately, our beloved pets can be susceptible to painful, chronic illnesses like cancer or diabetes with bills that can quickly get into the thousands of dollars. For example, radiation treatment for cancer in dogs can go up to $10,000! As long as your pet's condition was diagnosed while covered by pet insurance, your hospital and vet bills will only amount to your plan's deductible. The rest of the bills, including any tests or medications, will be covered up to your maximum limit.
Most Popular Pet Insurance
Trending Now

Super-low prices and customizable coverages

Unclaimed premiums donated to animals in need

Holds the world record for fastest claims payment

96% of Lemonade users would recommend to a friend

Live chat with medical experts on the Lemonade app
Low Rates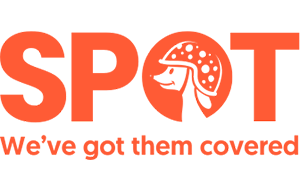 No Age limit Older Dogs and Cats Welcome!

Coverage Plans Starting as Low as $1 a Day*

Accident & Illness and Accident-Only plans

Free Pet Insurance Quote in 30 Seconds

Multiple add-on preventive care packages

New to SPOT: A 24/7 Helpline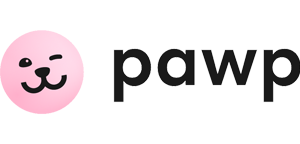 6 pets covered for only $19/mo

Pays your vet directly

Includes 24/7 online vet visits

No exclusions for pre-existing conditions
What Extra Coverage Options are There for Pets?
If you want more than the basic coverage for your pet, consider looking for an insurance carrier that offers additional a la carte options. You may be able to get things like acupuncture, chiropractic care, laser therapy, hydrotherapy, and other alternative therapies covered. Check our expert review guides to see which providers have these options available.
While many carriers won't cover preventative care in their standard plans, some may allow you to add it on for an additional cost, but don't expect your premium to go up that much. Overall, you'll still save more than if you didn't have any coverage at all.
What Affects How Much Coverage My Pet Can Get?
There's no one set standard pricing structure when it comes to pet insurance, as the premium you pay is affected by a few variables:
Age of the Pet – Typically, puppies and kittens are cheaper to cover as they have less chance of having a chronic condition. Older pets will require more care to maintain their health, including bloodwork, tests, and treatments.
Type of Pet – Coverage for cats is usually cheaper than coverage for dogs. Pets that are considered "exotic" like birds, reptiles, or fish may have higher premiums if they're able to be covered at all.
Sex of Your Pet – While it's not set in stone, statistically, male dogs are more aggressive and prone to injuries, so they will have a higher premium than females.
Breed of Your Pet – While your pit bull may be the sweetest guy around, larger breeds are prone to develop more health issues like hip dysplasia. Smaller dogs generally live longer, have fewer health concerns, and have lower monthly coverage premiums. The same goes for cats, as larger breeds like Maine Coons will be more susceptible to health issues than smaller cat breeds.
Where You Live – The cost of living is a factor for insurance premiums. If you're in a high cost of living town, expect to pay higher premiums than someone living in a more rural or less populated area.
What Is Typically Not Covered by Pet Insurance?
Like health, car, and homeowners insurance, pet insurance coverage also has a few caveats of things it typically won't cover. Make sure to read the fine print and ask questions before starting coverage so that you have a complete understanding of what will be covered and what won't.
Generally, most insurance providers won't cover things that are considered "extraneous." Things like cosmetic procedures often fall into this category and are rarely covered. In addition, most pet insurance carriers do not cover pre-existing conditions, and failure to alert them ahead of time may make them deny all coverage completely.
Lastly, most pet insurance companies will not cover things like breeding fees or pregnancy.
Final Thoughts
Having your pet remain healthy throughout the years can be beneficial for everyone's health, including the owners. But maintaining that health comes with a cost, and sometimes that cost can end up depleting your savings. Luckily, options like pet insurance go a long way to ensuring that not only is your pet cared for, but that the care they receive won't bankrupt your family. Check out our expert review guides to find the right insurance carrier for your pet so that you can get coverage ASAP.
* This content is not provided by the financial institution or the offer's provider. Any opinions, analyses, reviews or recommendations expressed here are those of the author's alone, and does not constitute a financial or expert advice.
We receive advertising fees from the service providers we rank below.
Advertising Disclosure