It's common knowledge: dogs and puppies getting into everything. While we should always hope that they stay out of anything dangerous, it's always better to have peace of mind knowing that if something happens, your pet insurance will be there to cover the costs.
But how do you choose the best pet insurance for your dog? What should you even consider when researching different providers? With this guide, you will find out everything you need to know about choosing the right pet insurance plan for your dog.
How Does Dog Insurance Work?
Pet insurance works the same way as many other types of insurance. If your dog gets injured, ingests something poisonous, or any other accident happens, your pet insurance will cover it.
As many know, emergency vet visits can cost a fortune with costs soaring well over one thousand dollars quickly. But with pet insurance for your dog, you will pay a monthly premium and then will only pay a fraction of the cost of your dog needs veterinary services.
When you first choose an insurance provider, you will choose a specific policy that will charge a monthly premium. Because different policies cover different things, such as accidents or wellness visits, the monthly price will be determined by your level of coverage. Typically, the premiums will be paid monthly.
Should your dog get into an accident, you will take it to the vet, pay up to the deductible that is set by your policy, and the pet insurance will pay the difference. The entire process is as simple as making a claim, and most pet insurance companies have incredibly helpful customer service representatives that can help you through the claims process.
What Should I Look for in an Insurance Plan for Dogs?
When looking for a pet insurance policy for dogs, there are many factors you should keep in mind before deciding on the one that works best for you.
The first step in choosing insurance for your dog is to make a list of what you would like to be covered, as well as your ideal monthly premium. Once you have decided on those factors, it's time to begin researching the different companies available in your area. Cost of the Insurance Policy.
Most pet insurance companies charge between $30 and $50 per month for a pet insurance plan for one dog. However, some policies can be as low as $10 while others are as high as $100 per month. When it comes to cost, you should determine what sort of premium will work best for your monthly budget.
It's important to keep in mind that plans that have a lower monthly premium often have a higher deductible. So even if you pay a low monthly premium, the amount needed to reach deductible may not be worth it. That being said, it may be worth it to get a plan with a higher premium and lower deductible so that should an accident happen, your deductible is only $250 instead of $500 or $800.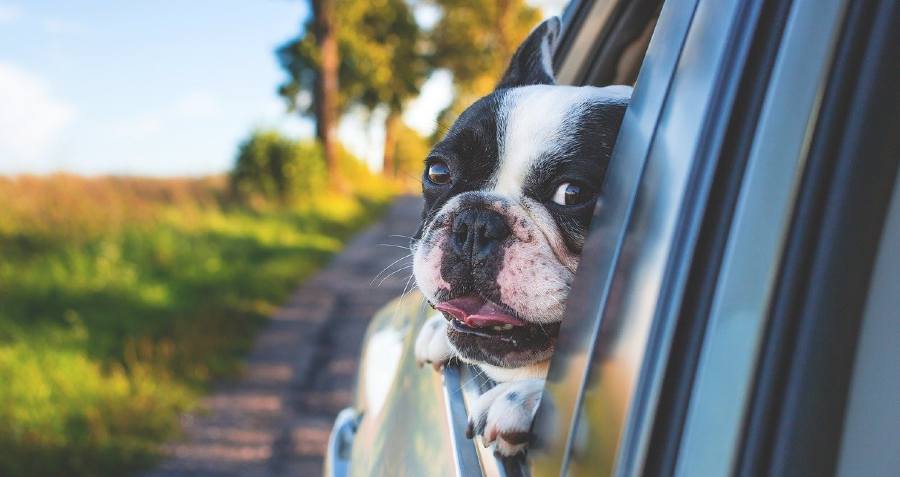 Age of Your Dog
The age of your dog is an important factor to consider when it comes to pet insurance. Oftentimes, pet insurance companies will not even cover puppies that are less than 8 weeks old. Additionally, many plans will not cover dogs that are older because there is a greater likelihood of illness or other problems.When a pet insurance company does cover a senior dog, however, the monthly premiums are often high and they may not cover as many health issues as they normally would for a younger dog. So before you pay high monthly premiums for an older dog, call the insurance company and see what their options are for senior dogs and see if it is worth it for your pet.
Your Dog's Health
Your dog's health is another factor that you should consider before getting pet insurance. If your dog has a chronic illness, for example, you may need to purchase a specialized plan. Otherwise, you may run into the problem of not being covered by the pet insurance that you pay for monthly.However, some companies will offer specialized plans for dogs with chronic illnesses. If that is the case, you can opt to choose this plan. Keep in mind that the monthly premiums or deductibles may be higher than that of other plans.
What Your Policy Will Cover
Different policies will cover different things. While most pet insurance providers will cover accidents and illness, some companies offer a wellness plan that will cover all costs of routine vet visits. In addition, some pet insurance providers will cover the costs of pet dental work and more advanced pet treatments, such as cancer and diabetes.However, the more aspects that your policy covers, the more expensive the monthly premiums will be. If you can afford the higher monthly premium for advanced coverage, then the cost may be worth it. But if you need to stick to a monthly budget, you may want to stick to more basic options for pet insurance.
Where You Can Take Your Dog for Care
unfortunately, not all pet insurance companies will cover every veterinary office. In fact, some will only work with specific providers. Depending on where you live, this can be quite inconvenient if you need emergency care.When searching for a pet insurance provider, make sure you look for a policy that allows you to visit any pet care provider in your area. If you find a policy that allows this, you will feel much less stressed when you need to get your dog in for an accident or severe illness.
Most Popular Pet Insurance
Trending Now

Super-low prices and customizable coverages

Unclaimed premiums donated to animals in need

Holds the world record for fastest claims payment

96% of Lemonade users would recommend to a friend

Live chat with medical experts on the Lemonade app
Low Rates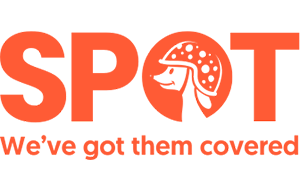 No Age limit Older Dogs and Cats Welcome!

Coverage Plans Starting as Low as $1 a Day*

Accident & Illness and Accident-Only plans

Free Pet Insurance Quote in 30 Seconds

Multiple add-on preventive care packages

New to SPOT: A 24/7 Helpline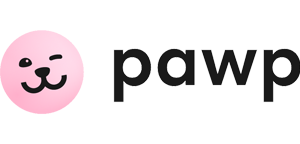 6 pets covered for only $19/mo

Pays your vet directly

Includes 24/7 online vet visits

No exclusions for pre-existing conditions
Is Pet Insurance Worth it for a Dog?
Because dogs – especially puppies – get into everything, pet insurance is absolutely worth it for a dog owner. Nearly every dog owner can attest to the fact that dogs will eat anything, and sometimes that substance can be deadly or cause intestinal problems that require surgery. Additionally, many dogs can become injured when they are playing or exploring the outdoors.
When these accidents happen, vet bills can be incredibly costly. Even if you do have plenty of savings in your bank account, spending one thousand dollars on vet care does not sound appealing. So instead of draining your bank account, find a pet insurance policy that will pay for most of the vet care.
Additionally, some pet insurance policies will cover wellness or chronic illness. So if your pet requires regular visits to the vet for check-ups as it gets older, pet insurance can cover most of the cost.
What is the Best Pet Insurance Plan for Dogs?
There are many different pet insurance policies and plans available for dog owners, but not all of them are as competitive as the ones listed below. Here are a few of our favorite pet insurance carriers.
Final Words
As a responsible pet owner, you want to do everything you can to make sure your dog is safe and taken care of if an accident happens. With pet insurance for your dog, you can have invaluable peace of mind knowing that you will be covered in case of emergency.
Once you have reviewed some of the best options for pet insurance above, make sure you check out our full editor's reviews of the different insurance companies to learn more about the best pet insurance options for your dog.
* This content is not provided by the financial institution or the offer's provider. Any opinions, analyses, reviews or recommendations expressed here are those of the author's alone, and does not constitute a financial or expert advice.
We receive advertising fees from the service providers we rank below.
Advertising Disclosure