A Beginner's Guide to Homeowners Insurance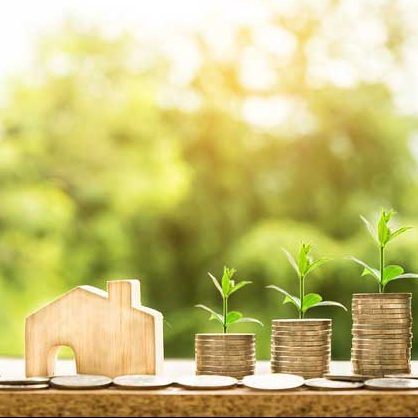 You've found a new home? That's awesome news, and it can be so exciting for new homeowners to step into their very own properties and start living a more independent lifestyle.
But one of the key things you need to think about in the early stages after finding a property to call your own is homeowners' insurance.
It might seem a little complex and confusing at first, but home insurance really isn't all that complicated. Allow us to break it down for you.
What Is Homeowners Insurance?
A lot of people don't quite understand the specifics of homeowners' insurance, so if you've ever felt a little confused by the term, you should know that you're not alone. Homeowners policies can seem quite confusing, but they have a lot in common with other forms of insurance, like auto insurance, for example.
In the same way that auto insurance covers your car in the case of accidents, a home insurance policy will cover your home if ever things like fires, storms, vandalism, or other damages occur. Basically, if ever something happens that leaves your home in need of repairs or even rebuilding, a home insurance policy will cover you.
Do I Need Homeowners Insurance?
Absolutely! If you've made all that effort to work hard, save up, and invest so much money into your very own property, it makes sense to protect your investment with an insurance policy, right? It's a real no-brainer and you can't even usually get a mortgage without having homeowners' insurance anyway.
Homeowners insurance has the potential to save you hundreds of thousands, or even millions of dollars, depending on the size and value of your property. Ideally, you'll never have to use it because your property won't get damaged by storms or fires or criminals, but it can provide so much protection and peace of mind to have a home insurance policy in place.
What Does Homeowners Insurance Cover?
Homeowners insurance policies vary from one provider to the next, but all of the basic plans have to cover the same key things. For starters, all policies cover your home, or dwelling as it is usually referred to in the documents, in cases of damage or destruction.
Homeowners insurance also covers other structures on your property that aren't attached to the main house. This includes things like sheds, driveways, fences, and even treehouses.
This type of insurance can cover your possessions too, including valuable items like household appliances, laptops, computers, phones, bikes, jewelry, and more.
Your policy should also include a 'Loss of Use' section, which covers you in case you have to move out of your home temporarily while it gets repaired or rebuilt. In this case, the insurance company will cover the costs of your living expenses, relocation, etc.
One final key thing covered by any basic homeowner's insurance policy is liability in case someone gets hurt on your property. If they have medical expenses or decide to sue you, your insurance company will pay out to cover medical bees and legal costs.
How Much Does Homeowners Insurance Cost?
There's no one clear answer to this question as homeowner's insurance doesn't have any fixed price. It all depends on a range of factors, including the company you choose and the amount of coverage you want.
Your state can have a big impact on the overall cost of home insurance, for example. Premiums tend to be quite high in states or regions where the risk of natural disasters like storms tends to be higher, like in Florida, for example.
The condition of your property is also a big factor. When you apply for homeowner's insurance, you'll be asked questions about the age of your property, the condition of the roof, what kinds of renovations have taken place there, etc.
In short, there are several different factors that go into play when calculating the cost of your home insurance, and it's impossible to really know how much it's going to cost until you start filling in some forms and getting some quotes.
How Do I Choose Homeowners Insurance?
Now that you've seen what homeowners' insurance is, why it's so important, and what kinds of things it can cover, it's time to learn a little more about how to find it for yourself. Thanks to the internet, it's easier than ever for homeowners to browse sites and compare quotes from different insurance companies.
Remember that not all insurance companies are equal. They can differ greatly in terms of policy features, rates, customer support, the speed and ease of filing claims, and many other factors too. It's vital to take these different factors into account and compare all the advantages of different insurance providers in order to find the right option for you and your home.
We receive advertising fees from the service providers we rank below.
Advertising Disclosure