American Family
Everyone who drives needs auto insurance. Auto insurance is essential because it protects you and your finances whether you get into an accident or get damaged from weather and other natural disasters. However, not all auto insurance companies are created equal, and American Family Insurance (AmFam) holds a unique place in the industry because it is one of the biggest carriers. Still, it is also one of the highest-rated. Many insurance companies have a tedious claims process, but AmFam consistently delivers a quality claims experience to its customers. This review will detail some of AmFam's most popular auto insurance benefits and help you decide if they are a good fit for you and your insurance needs.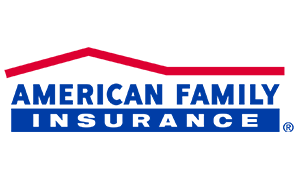 Comprehensive
24/7 Emergency Roadside Assistance
We receive advertising fees from the service providers we rank below.
Advertising Disclosure