Renting a car is fairly common, however, there's more to know than simply: pay, collect, and drive. There's plenty of things to think about that you may not have expected. For example, age restrictions (more on this soon) can play a role in some car rentals.
Luckily for you, we have created this guide for everything you need to know about renting a car and the best tips and tricks for saving money in your pocket.
What Are the Insurance Options Available?
When you rent a car, you will want to be covered should you get into an accident. But what options are available for rental insurance?
Generally, a car insurance company will cover rental cars. Of course, this does depend on the plan you chose, so make sure to check your policy before turning down other rental car insurance options.
Your rental car will probably be covered by your car insurance because most policies come with liability insurance. Remember, liability insurance is what will cover any medical bills or the cost of car damage should you get into an accident.
Some credit cards offer insurance for rental cars if you use that credit card to purchase the rental. In most cases, the credit card company will cover collision coverage for rental cars but will not cover medical expenses.
Additionally, the credit card company will likely pay the deductible and any other expenses that won't be covered by your primary car insurance. So, you will still need liability insurance from your car insurance.
If you want to use the rental insurance from your credit card provider, call the number on the back of your card to talk to an agent and figure out your options. More often than not, your credit card company will only work with certain rental car companies.
Further, some credit card providers will only cover certain vehicles and will not provide insurance for luxury vehicles, trucks, motorcycles, or RVs/motorhomes.
Rental Insurance from the Rental Company
While many drivers will be covered for rental insurance by their primary providers, some people opt to use the rental insurance provided by their rental company. However, the insurance from a rental company can become very pricy and can be as much as $30 a day. If you got a good deal on your rental, that insurance may double the cost of your rental car.
Rental car companies offer insurance in the form of a damage loss waiver (also known as the LDW or CDW) which covers the car if it is stolen, damaged, or vandalized while it was in your possession. If your primary insurance covers liability insurance, the damage loss waiver is probably all you need from the rental company. While it depends on the rental company, the CDW is typically about $10 a day.
Rental car companies also offer supplemental insurance which will cover liability (also known as supplemental liability insurance or SLI), personal accident insurance (PAI), and personal effects coverage (PEC).
SLI will cover damage to the other vehicle involved in the crash as well as medical expenses for anyone who was not
in your vehicle and was injured in the crash.
PAI will cover your medical costs if you get into an accident.
PEC covers you if any of your personal items were stolen from the vehicle.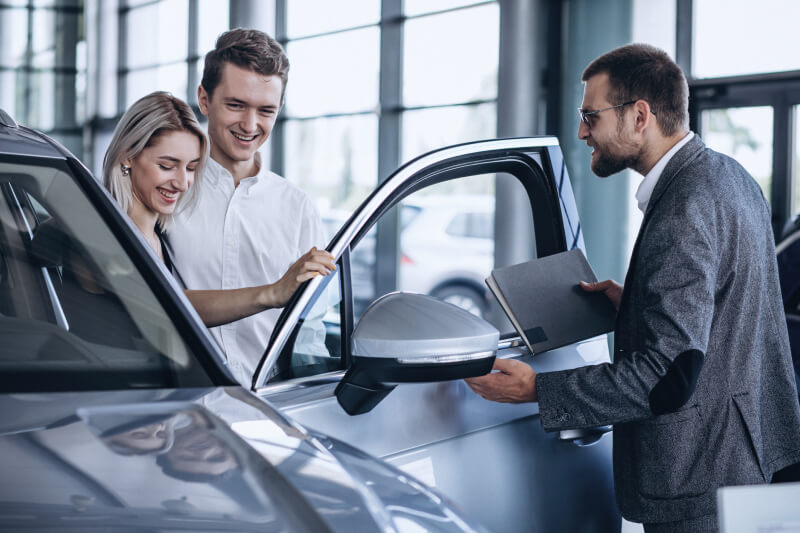 Third-Party Rental Insurance
If your primary car insurance doesn't offer the coverage you need and you don't want to pay for the rental company's insurance, you also have the option to pay for a third-party rental company, such as Allianz, Insure My Rental Car, Bonzah, or Sure.
These companies often offer low prices (less than $10 per day) and will cover nearly all damage costs to a rental car. However, third-party rental companies do not usually cover liability or medical expenses.
Insurance policies vary between car rentals, and it's very important that you read and ask the company about the policies. For example, if you're renting a car for just two days, you would be better off taking out a daily excess insurance policy.
Generally, there are numerous things you must consider about your current situation. This will help you in choosing what type of car rental insurance policy you need.
Do You Have to Replace the Fuel?
This one is a very common mistake people make when renting a car. You need to find out the rules on fuel and how much needs to be in the tank before you return it. Too many people end up paying for fuel that hasn't been used – don't be one of those people!
Car rentals do have different requirements so just make sure you ask before taking out the policy. For the most part, car rentals will either give you the option to fill the tank or pay them to fill it for you.
Be warned, however, that the rental company will charge outrageous prices for filling the rentals gas tank. They will charge you for the cost of the gas and for the time it takes the company to fill the tank. You may not think it's a big deal, but you'll be paying a lot to have the company fill your tank.
But if you fill the tank yourself, all you have to pay for is the price of the gas, not the "labor" that goes into filling a tank. If you feel you can manage it, always opt to fill the tank yourself.
Also, you don't have to worry about the tank begin 100 percent full. Generally, if it is near full (over three-fourths of a tank of gas), you should be fine. However, it is best to fill your tank right before you head to the airport to make sure there is enough gas in your tank.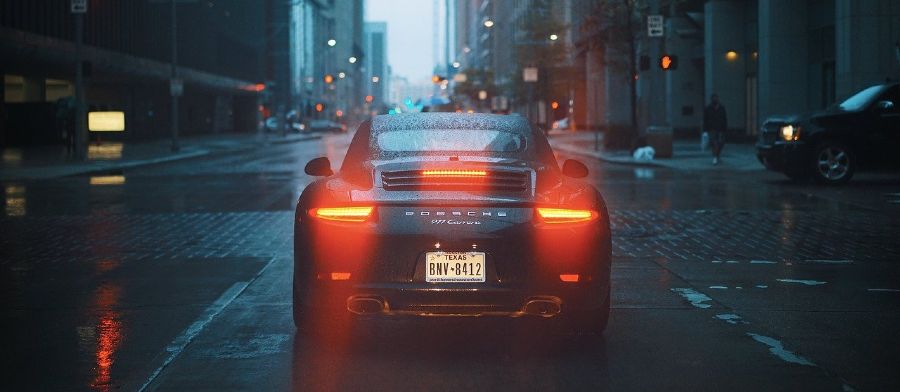 Don't Leave it to the Last Minute to Hire Your Car
Okay, we get it, you may not know you need a car rental until something happens unexpectedly. But here's the thing, usually if you book early, you may get a good discount on your policy. So if you know you are going on vacation and need to rent a car, book the car the same day you book your flight.
More often than not, the car rental company will not charge you until you return the car. So if you are worried about maxing out your credit card, don't fret. You may, however, need to pay some sort of booking fee, but it will depend on the rental company.
If you leave it to the last minute, you may pay more as the car rentals know you're urgent in hiring a car. However, accidents do happen and make it so that you need a rental as soon as possible. Luckily, many car insurance companies will cover your rental if you need a vehicle while your car gets fixed.
Another thing, you may not get the car you require if you take too long to take out the policy. Because many people do book their rentals early for a vacation, you may not get the exact car you need and end up paying much more for a vehicle. While it can be fun to drive around in premium vehicles, your bank account will not thank you for it.
Additionally, some car rental places only have the cars they need to rent out on their lot and will have very few extras. You don't want to get into a situation when you need a rental and they don't have much to choose from, so book your car ahead of time if you can.
Most Popular Car Insurance
Are There Any Age Restrictions?
Your age is going to have an impact on your car rental price. The last thing you want is to be paying extortionate prices because you're younger. For example, if you're under 21, then it's likely you will pay a premium price. Some rental companies will charge a silly price; however, some will offer a fair price – which is why you need to shop around.
Typically, once you reach 25 years of age will have no problem renting a car. But any younger, the rental company may add a young driver fee that can be $200 or more. On the other side of this. If you're 65+ years old, you may also have to pay an extra fee.
Generally, most car rental prices will be impacted by price so this is something you must expect. However, some companies do offer fairer prices for your age. You just need to find the right ones.
What to Do When You Pick Up the Car?
So many people miss this, and you shouldn't be one of them! Make sure you take photos of the car before signing the policy.
Why, do you ask?
It is possible that the company may try and charge you for damage that was done previously. Not every company will, but it's not uncommon for some rogue companies to try this. This is more of a "better to be safe than sorry" trick because it would be a real bummer if you were charged for interior or exterior damage to your rental.
In fact, the rental company will charge you for more than just the minor dent if you do happen to damage the car, such as:
Fees due to the company not being able to rent out the car.
Towing charges if the car could not make it back to the rental company.
Loss of value of the car.
Administrative fees.
You don't have to do an in-depth check of your vehicle, just have a look around the car to make sure there are no bumps or scrapes. If you do see something, take a photo on your phone and let the company know that it's there.
Another thing.
You will more than likely be asked if you would like to add upgrades to your rental vehicle. For example, they may say "we have a special deal today. You can upgrade your car to the newer model." Obviously, this comes with a price increase and to be honest, it's totally up to you what you prefer.
Sometimes, however, the upgrade will be free because the company did not have the car that you had originally chosen to rent (remember, you'll usually pick which type of car you want or at least one within a certain class). When this happens, you will not be charged for the upgraded car and will be able to drive it for your entire rental period.
Which Car Insurance is the Best for Rental Cars?
For the insurance rates that have the lowest cost and offer many types of car insurance, drivers should consider the following rental company.

Liberty Mutual Insurance has over 900 locations across the world and has over 45,000 employees. Ranked as the third-largest casualty and property insurer in the US, Liberty Mutual offers the best car insurance at the lowest rates. When calculating their rates, they take many factors into account to offer each driver a unique service plan at a price that works for them.
What we like about:
Online policy purchase discount
$842 savings when you bundle home & auto
Customized coverage
Liberty Mutual does offer rental car insurance if the driver has liability, comprehensive, or collision coverage. So for car insurance that offers the lowest rates and can cover your rental car, choose Liberty Mutual.
For a more in-depth look, read our full Liberty Mutual review.
Final thoughts
As you now know, there's plenty of things to think about before choosing a car rental company for your next rental vehicle. We have shared with you some of the key things to look out for. However, remembering everything can be a daunting task, and if you forget something, well, you will more than likely end up paying. So, you can refer back to this guide for any information you may need. As always, your rental preferences are up to you, but it's important to stay informed.
* This content is not provided by the financial institution or the offer's provider. Any opinions, analyses, reviews or recommendations expressed here are those of the author's alone, and does not constitute a financial or expert advice.
We receive advertising fees from the service providers we rank below.
Advertising Disclosure