Becoming the proud owner of a car is the aspiration of us all, right? The freedom, pride, and satisfaction that come with it are second to none. When that dream finally comes true, you will absolutely feel the need to celebrate.
Not to dampen your happiness, but that breakthrough is also a call to responsibility. There are essential things to take care of, and one of such things is getting car insurance. It is vital, and you should not waste time getting one.
You might be wondering why this is so important. This article will answer that question and more. Not only do you want to be safer than sorry should you get into a crash, but there are numerous benefits to possessing care insurance as well.
It Saves You Some Money
Remember how much it cost you to purchase that car. Should you get into an accident or the unthinkable happens and your car gets stolen, you do not want to spend that amount again to replace the same vehicle. But when disaster strikes and the car is damaged or destroyed, you might have no choice but to replace your car.
Otherwise, it's back to public transportation for you.
No one prays for it, but disasters happen. Incidents like theft, fire outbreak, and vandalism can leave you in financial ruin. Natural disasters may occur, and your car could be swept off. Any of these situations could leave you financially bankrupt and back to relying on public transportation.
However, it does not have to be the case. With the right car insurance, you are covered. An insurance policy is what you need to be able to handle the financial crisis better. There are several insurance companies in the United States to work with.
Depending on your vehicle's value, you can rest easy knowing that you're covered. Later in this article, we will cover the four best options for car insurance, so keep reading to find out what those are.
It Affords You Total Peace of Mind
Imagine the peace of mind you have knowing that the vehicle you have spent so much to own is safe. By paying a small amount each month, you will be covered if anything happens to your car. You can rest easy knowing that you can handle any situation when backed by a reliable insurance policy.
It is the aspiration of many people to own a car. But soon, they realize the bundle of responsibilities that owning a car places on them as well. The anxiety of keeping your property safe is enough stress for your mind. Even more than keeping your car safe, it's expensive to maintain a car. Depending on the insurance plan you choose, your car may even be covered if a vital part breaks down unexpectedly.
It is worse if you live in natural disaster-prone areas, regions, or countries. From the onset, you know your possessions, including your vehicles, may be short-lived.
For example, if you live in an area that experiences severe weather, such as hurricanes or tornados, your car insurance may cover damages should a natural disaster strike. Or maybe a freak accident occurs, such as a tree or telephone line falls on top of your car and you need coverage from that disaster. If something outside of your control happens, car insurance has you covered.
Natural disasters do not have to be major causes of concern. With car insurance, your properties are protected, and you go about your day without worry.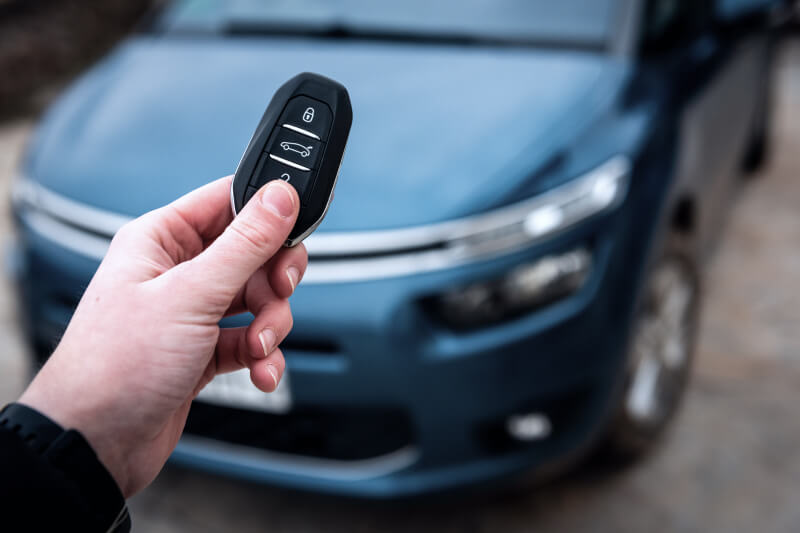 It Offers You Personal Safety
Most people do not have a full grasp of how car insurance works. They do not fully understand the terminologies involved and know little about what the policy actually means. Some people think that car insurance protects just the vehicle. But no, it spans well beyond that. In fact, car insurance actually protects you and any other people should you get into an accident that requires medical bills.
There are different kinds of car insurance. There is collision coverage that takes care of damages to your car when it collides with another vehicle. It covers collision with any object, like trees, walls, fences, and more. The policy may also cover the overturning of the car should you be driving in dangerous weather, such as snow or heavy rain.
There is comprehensive coverage that covers your car if the damage is caused by factors other than collision. In this category, the policy covers damages caused by glass breakage, explosion, fire, theft, and others. If you get comprehensive coverage, it covers most causes of damage.
If your car insurance covers personal injury protection, the medical expenses and bills for both you or your passengers will be covered during an accident. This piece is very important because, in the United States, the expenses of medical bills can add up quickly.
Personal injury protection is required in states that are considered, "no-fault," meaning that they do not place the blame of an accident on any driver. With personal injury protection, your medical expenses—such as surgeries, x-rays, hospital bills, and more—will be covered by your car insurance, not the other drivers' insurance.
Finally, some car insurance companies offer uninsured or underinsured motorist coverage options. With this type of car insurance, the costs incurred by an accident that involved a driver who has little or no car insurance will be covered.
This type of coverage is especially important if the crash was deemed that driver's "fault" (a term used to describe who was in the wrong and caused the crash) because the damages and car rental will likely be covered as you wait for the lengthy legal proceedings to ensue. That way, you will not be without a vehicle and the costs of the crash don't have to come directly from your savings.
But there are even more benefits to car insurance than just coverage.
Most Popular Car Insurance
It Protects You Against Liability
Liability protection is one of the reasons why you need car insurance. Liability coverage is for the damages you cause other people. These damages may be bodily to the persons involved or their properties like cars, trucks, and other belongings. In fact, nearly every state in the United States requires drivers to have some form of insurance. Even in the states that don't require car insurance, drivers still have to cover the other vehicle's expenses.
Even a fender bender can cause thousands in damages, so if you don't want to have to pay for that out of pocket, car insurance is the way to go.
The extent to which you want liability coverage will determine the cost of it. You may be looking to save some money in this regard, and that is not a wrong consideration. However, the amount of liability coverage you request should be adequate for protecting your properties and assets.
Getting adequate liability coverage is a necessary step to secure your assets. For instance, if your vehicle hits another vehicle and causes damage to the car or someone dies, you might be charged. While this may seem extreme, liability will cover other smaller injuries, such as the neck, back, legs, head, and more. If a crash caused physical damage to the other driver, you will need to cover their expenses.
If your policy's liability limit is not enough to cover the damages you have caused, the law may demand that your assets be used for the damages. So, you may want to consider choosing an insurance company's liability insurance that covers a decent amount of damages.
There are generally two types of liability: bodily injury liability and property damage liability. Bodily injury liability (BIL) is the aspect of an insurance plan that covers any medical expenses the other driver incurred. With good bodily injury liability, you shouldn't have to pay any money out of pocket if you injured another driver.
Property damage liability, on the other hand, covers the damages you caused in an accident. If you hit a car in an accident, property damage liability will cover the costs of the other driver's car. Once the other driver makes a claim, they will contact your insurance company to get your insurance plan to pay for their expenses. That's why it's generally common practice to exchange car insurance information with the other driver involved in an accident.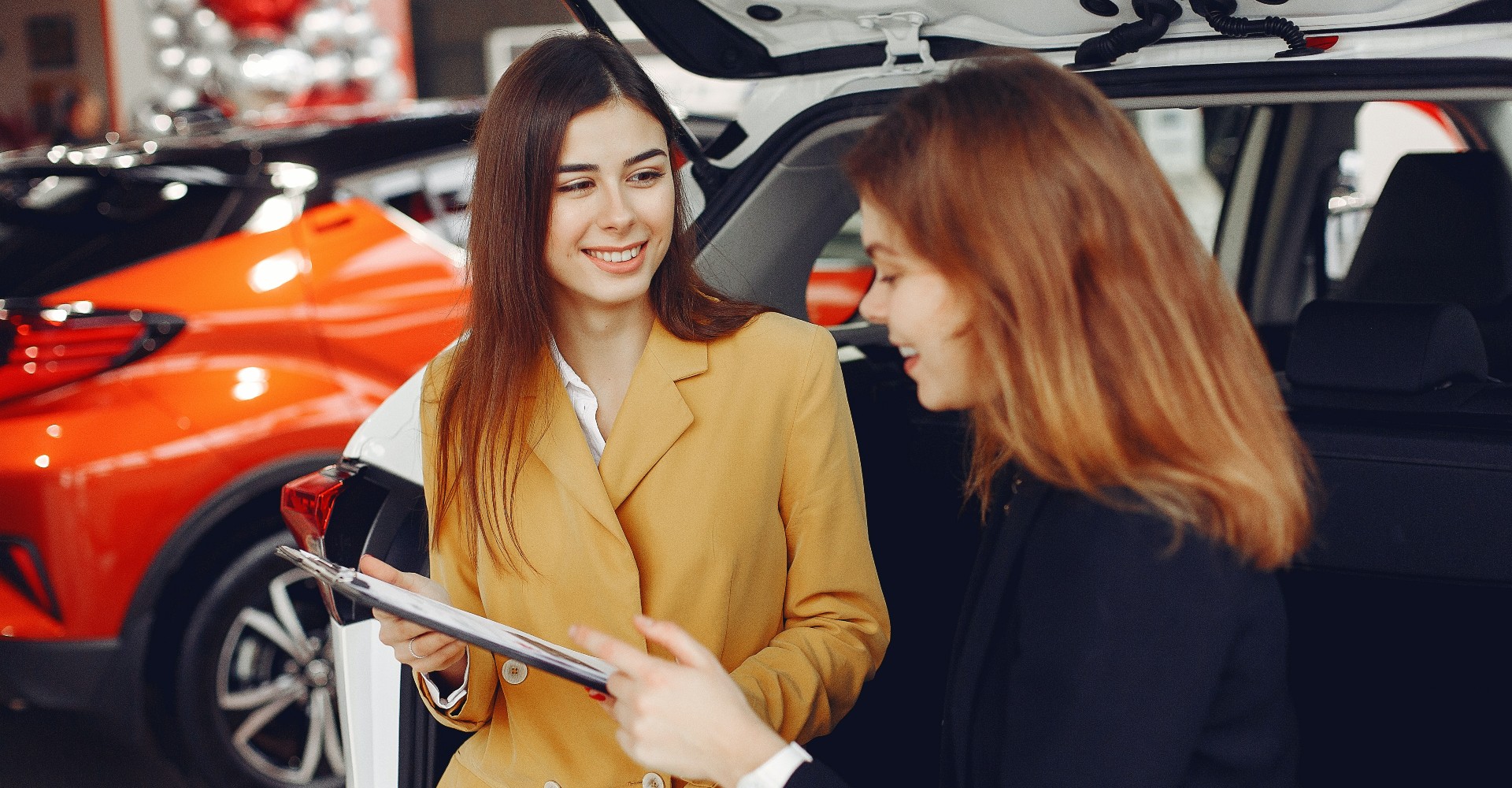 More Coverage Options
The above options are the standard options for car insurance, but some insurances cover extra perks. For example:
Rental reimbursement coverage covers all costs required to rent a car after an accident has rendered your car un-drivable.
New car replacement coverage is what will cover the costs required to replace your car if it gets totaled. When a car is totaled, it means that the expenses to fix the car cost more than what the car is worth, so your insurance will pay to replace the car.
Roadside assistance coverage covers any issues that will cause you to be stranded on the side of the road (literally), such as a flat tire or other broken auto parts. With roadside assistance, you'll have an expert or tow truck sent to your aid.
What Are the Best Car Insurance Companies?
Now that you know why you need car insurance, let's explore which companies will provide the best service for the price.
* This content is not provided by the financial institution or the offer's provider. Any opinions, analyses, reviews or recommendations expressed here are those of the author's alone, and does not constitute a financial or expert advice.
We receive advertising fees from the service providers we rank below.
Advertising Disclosure