Lemonade
Lemonade is a well-known insurance provider, highly regarded for its online homeowners, renters, life, and pet insurance. One of the main things that sets Lemonade apart is how they use artificial intelligence technology to help pair applicants with customized insurance policies that fit their needs and budget.
Now, Lemonade has launched a car insurance program similar to its other insurance lines and uses the same artificial intelligence technology to provide affordable and fair rates, fast claims, and help the environment by incentivizing ecologically responsible behavior.
This review will discuss how Lemonade Car fits into the auto insurance industry, what services they offer, and ultimately help you decide if they are a good fit for you and your situation.
Low Rates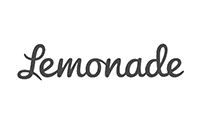 America's Top Insurance, Now for Your Car
Sign up in just minutes
We receive advertising fees from the service providers we rank below.
Advertising Disclosure