Upgrade
If you need to finance a large purchase, consolidate multiple debts, or pay for a major Home Improvement project, you may want to consider a personal loan. Personal loans are designed to be flexible, offer lower interest rates than credit cards, and have a set payoff date so that you will know when the balance will be fully paid off.
Many consumers utilize personal loans So they can project their cash flows and pay for large expenses. Online lenders such as Upgrade are changing the way consumers approach personal loans. Since online lenders can offer competitive interest rates and flexible terms, there are more options for borrowers than ever before.
Upgrade takes extra factors into account when they are approving an applicant for a loan, including their monthly free cash flow, And its goal is to help match consumers with loans that they can afford.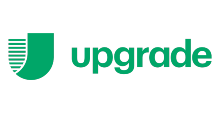 Many different types of loans available
Useful online mortgage calculators
Pros
Flexible Lending allows for cosine, joint loans, and secured collateral
Easy to achieve discounts such as auto-pay rates discounts
A unique feature where consumers can pay creditors directly for a rate discount
Cons
Origination fees can be up to 8%
Late fees can be expensive
* This content is not provided by the financial institution or the offer's provider. Any opinions, analyses, reviews or recommendations expressed here are those of the author's alone, and does not constitute a financial or expert advice.