Shopping for auto insurance can sometimes feel like a catch-22. On the one hand, most states require a minimum amount of coverage to be allowed to drive on their roads, but on the other hand, premiums seem to be set arbitrarily and can range immensely depending on the provider.
Once you find an insurance provider, you then need to decide how much insurance coverage is adequate for you and your vehicle without breaking the bank and purchasing too much insurance.
Thankfully, there are some proxies you can use to make shopping for auto insurance more straightforward and less painful.
Today we will discuss how to determine an appropriate amount of auto insurance coverage for you and your needs and conclude with a brief guide to saving money on your next policy.
Who Needs Auto Insurance?
Almost every state requires a minimum amount of auto insurance coverage if you plan on driving on their roads.
Whether you own, lease, finance, or are renting your vehicle, and you will likely need to purchase auto insurance to remain in compliance with local laws.
There are situations where you may opt to purchase an umbrella policy if you have multiple cars that you drive regularly, but most consumers have one or two cars.
Consumers who are leasing or financing their vehicle may be required to maintain additional coverage, such as gap insurance, in case the car is totaled and valued at less than what they owe on the loan.

Choosing Coverage
Now that we understand that auto insurance policies are generally required for all drivers, it's time to answer the question of how much coverage an individual driver needs.
Unfortunately, there is no one standard answer because age, car make and model, driving record, and even education level have an impact on how much coverage you need and qualify for.
Fortunately, there are some general rules of thumb that can help you navigate through the auto insurance market so you can get adequate coverage without overpaying.
State minimums are the bare threshold for insurance coverage, and most people need more coverage than the state mandates. For example, if the state minimum for liability coverage is $10,000, but you are driving a $50,000 SUV and crash into someone else, you will likely be on the hook for much more than $10,000 worth of damages.
A good way to find the right amount of liability coverage is to take an inventory of your personal assets in addition to your vehicle. Remember, if your liability coverage isn't enough to cover the damages, you may end up in court with your other property on the line.
Once you have an accurate estimate of your property, you will have a closer idea to how much liability coverage you need.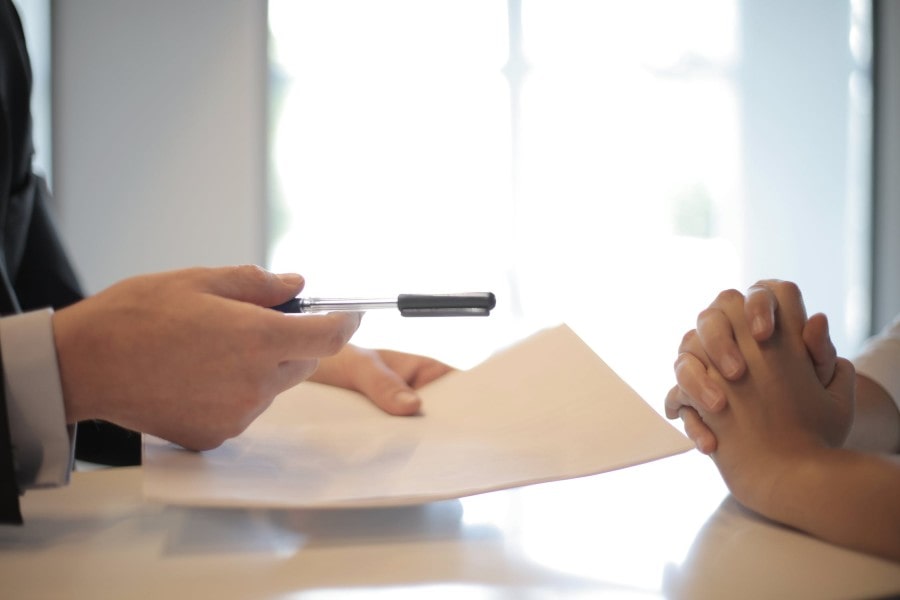 Many customers use a 50/100/25 formula for their auto liability coverage because it offers generous protection without being too expensive.
50/100/25 refers to $50,000 worth of bodily injury per person, $100,000 of bodily injuries per accident, and $25,000 in other property damage.
Comprehensive coverage pays for damages that are outside accidents such as falling trees. Your comprehensive coverage is directly related to your vehicle's market value. For example, if a tree did $12,000 worth of damage to your car, but the market value is $10,000, your policy will only cover $10,000 worth of repairs.
Gap insurance can be beneficial if you have a loan on a newer car that is depreciating quickly.
Remember how comprehensive coverage will only cover the market value of your vehicle?
Imagine you have a new car that you are financing, and it gets totaled a year after you bought it. You may owe more on the loan than the car is worth, and in that case, gap coverage will pay for
the difference so that you do not end up "underwater" on your loan.
Most Popular Car Insurance
How to Save Money On Your Premium
Once you settle on an appropriate amount of coverage, it's time to start shopping for a new policy.
Although different carriers can charge vastly different premiums for the same coverage, there are a few strategies you can employ to get a price that works for your needs and budget.
Use a comparison site: you can save time and money by comparing multiple insurance carriers at once with an online market. When you use an online marketplace, you only need to fill out one quote, and the site will do the rest of the work for you by running your data through its system.
Keep track of your personal driving information: if you have driver certifications, defensive driving courses, or higher education under your belt, you may qualify for a host of discounts.
Final Thoughts
Although finding the sweet spot for insurance coverage may take some time, it will be well worth it when you find a policy that fits your needs and budget.
If you are concerned about depreciation and its impact on your car's value, there is plenty of data online where you can estimate how much your car will depreciate over the years,
Finally, if you want to learn more about auto insurance, be sure to check out our other guides and reviews so you can get the right policy when you need it.
We receive advertising fees from the service providers we rank below.
Advertising Disclosure