State Farm
Constantly switching insurance companies gets tiring, and sometimes it's nice to have an all-in-one insurance provider that offers discounts and bundles home and life insurance with auto policies.
Thankfully, State Farm is one of the top insurance providers on the market, and they offer a robust selection of insurance products for most customers. State Farm also offers excellent customer service to guide shoppers to the best policy for their needs and budget.
Let's take a closer look at what State Farm offers and see if they may be a good fit for your insurance needs.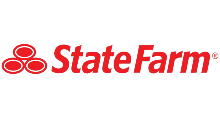 Multiple discounts
Affordable insurance policies
* This content is not provided by the financial institution or the offer's provider. Any opinions, analyses, reviews or recommendations expressed here are those of the author's alone, and does not constitute a financial or expert advice.
We receive advertising fees from the service providers we rank below.
Advertising Disclosure