Spark
Spark Auto Insurance is an online platform that serves as a marketplace where consumers and auto insurance agencies and carriers scattered across the country can interact. Spark Auto Insurance has over the years created a network of insurance companies with an interest in the auto industry. The platform is easy to use and contains all the necessary information for car users in the US to find a reliable auto insurance plan that meets their budget.
In this virtual marketplace, consumers can compare quotes and policies from a wide range of competing insurance companies. Among the many insurance companies that are in league with Spark Auto Insurance are big names such as Allstate, Nationwide, and Liberty Mutual. This website is run by MTLEADMEDIA LLC., a Delaware LLC. Spark Auto Insurance has its headquarters in Houston, Texas.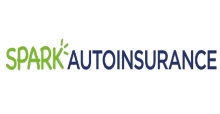 Partners with popular insurance carriers
An easy and quick interface
We receive advertising fees from the service providers we rank below.
Advertising Disclosure