Car insurance is necessary for every car owner. It covers your vehicles, which can include your trucks, cars, and motorcycles if you get into an accident or should your vehicle get stolen. It goes without saying that it saves you from a whole lot of expenses.
Considering these benefits, every car owner would want to have a car insurance policy. However, some car owners would rather not have one because of the stress involved in finding a good policy provider and choosing a workable plan. However, it's vital that you have car insurance because in many states in the United States, it's required. Even in states that don't require full car insurance, you're still required to have liability insurance.
This is where we come in. This guide is created to serve you with all the necessary information you would need to shop for good car insurance.
How to Shop for Car Insurance
When shopping for car insurance, there are a few things that you will need to keep in mind. For every factor to consider when looking for car insurance, review the sections below.
Decide the Kind of Coverage You Want
The first and most essential step to take when shopping for a car insurance company is to decide what kind of coverage you want. Would you want coverage for your car only? Or would you want up to a third-party coverage? You have to decide the extent to which you want the coverage.
Typically, car insurance companies will offer many levels of car insurance, such as basic or premium. So even within one insurer, you'll have to choose the level of insurance you want.
Your decision will be based on your budget and your properties. The state of your vehicle may also inform your choice of coverage. For instance, if your vehicle is old and may cost thousands to repair if it starts to break down, you may not want to have comprehensive or collision coverage for it.
However, you will want liability insurance so that you won't have to pay out of pocket for damages to the other car in a crash. With liability insurance, your insurance will pay for the damages or medical bills that the other car experienced in a crash. So, it's likely one of the most important aspects of a good car insurance policy.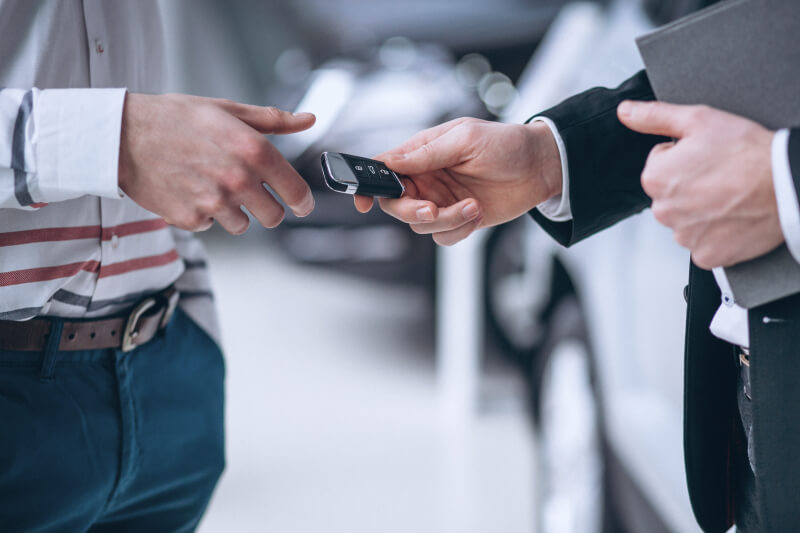 Do Your Research
An essential step to shopping for good car insurance is to search for them. You can surf through the net or read up magazines, reviews, and guides to find them. There are different vehicle insurance policy providers out there. You will only get to know them if you seek them out.
You could also use a car insurance quote generator such as Insurify or Quote Wizard. These services will sift through the hundreds of car insurance companies and find the quotes that best fit your needs. Not only will you spend significantly less time searching for car insurance companies, but you'll have the opportunity to review numerous quotes side-by-side.
Even if you don't use a generator, you can look up car insurance companies online. Or, you could use our expert reviews of the most popular car insurance companies. To see these reviews, click on the "editor's review" link on the car insurance you're interested in.
When you find car insurance companies you're interested in, make a list of the ones that catch your fancy and read up on them. You should know the terms of their services, advantages, policies, customer service, and any other information you can find on them. Additionally, you may also want to check customer reviews on the policy. Oftentimes, the best testimonies are from people who have been using the insurance, and they will give honest reviews. Then, compare each car insurance company with one another.
One cannot know which one will fit into their plans and budgets better. Therefore, you should set your budget early and look for quotes that are in that range. Typically, the more coverage a car insurance policy offers, the more expensive it is. Keep in mind, however, that you may not need every piece of coverage out there, so you may be fine with choosing the most basic plan. Of course, this is according to your discretion and choice.
It may sound easy to simply go with the first quote you get. However, you should bear in mind that insurance is a serious subject that requires a lot of homework. You would not want to commit to a company only to discover a better plan elsewhere. You might save some money or get a more thorough coverage with another policy than the one you have chosen.
Get Some Quotes
The cost of insurance varies with policy providers, and several factors are accountable for that. The kind of coverage you want, the number of your vehicles you need to be covered, the make and year of the cars, the vehicles' state, the age of the driver, and the number of accidents you have on your driving record will determine the cost.
Your location, the region, or the state you live in also may affect the cost of your insurance. For example, states that experience more severe weather, such as tornados or hurricanes, may have higher insurance rates. This is the same for all insurances, such as housing insurance.
Also, individual policy provider's charges are an important factor. To help yourself, you should get quotes from different companies and compare them. Getting risk-free, no-obligation quotes online is fast and easy. Most of the time, you just put in your general information and the company will generate a quote.
Keep in mind, though, that the quote you get may not be the one you end up with because other factors can cause that quote to change. To get the most accurate quotes, be honest when you put in your information and be as detailed as possible.
Most Popular Car Insurance
Compare the Quotes
Now that you have done your homework, searched for companies online, picked the ones that sounded the most appealing, and got some free quotes. The next step is to compare the quotes.
When you compare, it's best to choose no more than five companies. If you try to do too much comparison, you'll find yourself not only doing a lot of work but will probably still have difficulties choosing one policy. Even if you get 10 or more free quotes, only choose your top 3 to 5 to do the comparison. You'll thank us later.
You are comparing them to know which one is cheaper and suits your choice of coverage. The goal is to know which one favors your choice and budget. You may find one that suits your budget but not your choice of coverage and vice versa.
Compare the terms of services and customer care provisions to know which one is more flexible and suits you better. Are you satisfied with the terms, conditions, limits, and so on? If yes, then, by all means, go for it.
When doing your comparison, it's best to put each quote side-by-side and compare similar features. For example, you could use this table to compare the policies:
As you can see, this table will cover everything you will need to consider when looking for a car insurance policy. Even if you have two policies that are similar in price, this table may help you figure out which one has the best coverage.
Once you have made your table, label your top two insurance policies and do final research on both of them by looking at customer reviews and the fine print of the policies. Then, you can make your final choice and contact the insurance company to finalize your car insurance.

Consider the Discount
Most auto insurance companies have room for discounts. The quotes you receive may contain their provisions for discounts. In fact, some policy providers will remove 10%, 20%, or more from your charges.
Some car insurance companies may reward you with discounts based on how committed you are to their policies or simply safe driving. Some companies may give out discounts at specific times, and other companies may consider new customers or reward long-time customers.
Look out for all of these discount options and be sure to research them when you look at car insurance options. If you find a company that offers a lot of discounts, you may end up saving yourself a good amount of money.
Which Car Insurance Company Should I Use?
Now that you know how to shop for car insurance, it's time to get started with your research. Luckily, our experts did some of the research for you and have identified four great options for car insurance. Below you will find snippets of these reviews, but for the most detailed reports, click on the editor's review.
* This content is not provided by the financial institution or the offer's provider. Any opinions, analyses, reviews or recommendations expressed here are those of the author's alone, and does not constitute a financial or expert advice.
We receive advertising fees from the service providers we rank below.
Advertising Disclosure