First Quote
Auto insurance remains an important element when you own a vehicle. You're out on the open road with hundreds of other drivers and many might not be as careful as you are. Staying protected on the road isn't just about being a defensive driver because any little incident can happen outside your control. A piece of debris can fly off a vehicle in front of you giving you zero seconds to react or you could simply hit an icy patch on the road. There are all sorts of hidden dangers and that does open the door to expensive accidents. 
Unfortunately, the cost of insurance can be pretty high and most people struggle to find affordable coverage. It's a nightmare because you know you need it; you know how important auto insurance is, especially if the worst should happen. If an accident occurs and you're liable then you have a lot of money to payout. Even if the accident wasn't your fault, there's no guarantee the other drivers' insurance will pay. And that's if they have any coverage. Being protected is crucial and First Quote Auto might be the ideal way for you to find affordable insurance.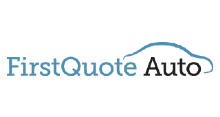 We receive advertising fees from the service providers we rank below.
Advertising Disclosure