Choosing to buy a new car is a huge step towards independence, freedom, and not having to rely on other people or public transportation to get anywhere. Now that you have decided to buy a car and have saved up enough funds, kudos to you!
During the celebration, it is important to call to mind some important actions to take. Top among the list is getting car insurance.
Now, this is time to get serious. You might want to ask what exactly car insurance is and what it covers. Well, in this article, we will tell you this and more.
We will show you what you stand to gain from car insurance and what it will cost you to get car insurance. If you decide to get car insurance, we will also show you how to do that with ease. Picking the right car insurance does not have to be stressful. In fact, car insurance will actually make you less stressed because you'll be covered should you get into an accident.
What is Car Insurance?
Simply put, car insurance covers your road vehicles, including cars, motorcycles, trucks, and any other motorized vehicle meant for road travel. It secures your vehicle against theft, physical damage, bodily injury, and other potential events. It also secures your car against liabilities, such as if you get into an accident and are required to pay for the other driver's medical expenses or damages to their car.
As you can imagine, the cost of a car accident can get expensive quite fast. If the accident was deemed to be your fault—meaning you were in the wrong and caused the accident—you may be required to pay for expensive medical bills such as surgeries, x-rays, and hospital bills, or the damage to the other vehicle that can exceed $1,000 pretty easily.
Luckily, you won't have to pay out of pocket if you have car insurance. If anything destroys your car, damages the other person's car completely, or damages a part of it to the point that it needs to be repaired or rebuilt, a car insurance policy will cover the expenses.
Car insurance works just like any other kind of insurance that covers your property. Car insurance also covers your car in situations of natural disasters, such as flooding, hurricanes, or tornados. Regardless of the disaster, your car insurance will likely have you covered.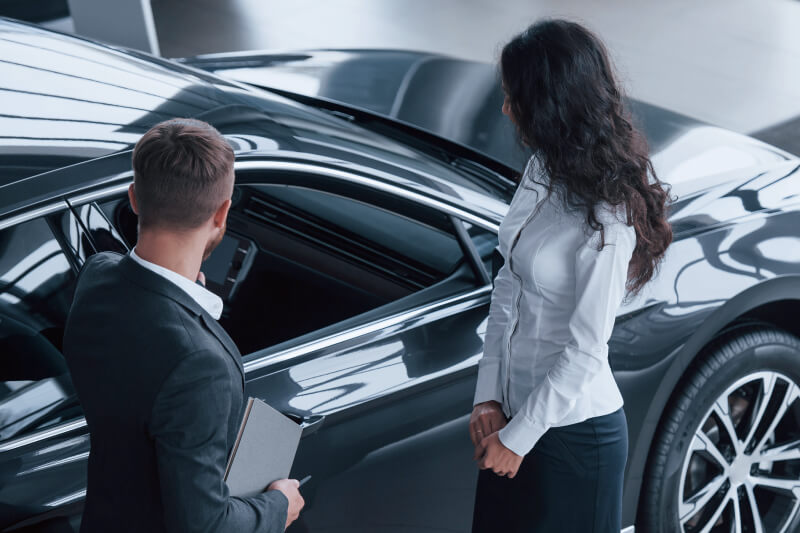 Why You Need Car Insurance
Perhaps you are wondering if you need car insurance and what you would need it for. You sure do need auto insurance. It is supposed to accompany your new set of wheels and is actually required by law in most US states. Even in the states that don't' require car insurance, you will need to pay for liability insurance to cover the expenses of the other person involved in an accident.
Having acquired your new car, you have to secure those times of hard work with proper insurance. Car insurance will make sure that your efforts do not go to waste with the occurrence of a fatality. Getting insurance is like putting a seal of protection on your investments and makes it so you don't have to pay out of pocket if anything happens.
Car insurance will save you the huge amount of money it will cost to repair or rebuild your damaged vehicle if something happens.
Well, no one envisions damage or fatality, but safeguarding your car against what could happen brings you peace of mind. Even if you are the most amazing driver around, you can't control the action of other people on the road. This is an essential quality that comes with an auto insurance policy.
Most Popular Car Insurance
What does Car Insurance Cover?
The policy provider you insure your car with will determine what your insurance will cover. However, there are some things that car insurance can cover.
The first essential thing all insurance policy covers is your car. The policy insures it against damages of any kind: partial or total, theft, and other incidents.
Also, car insurance covers the cost to tow your vehicle if it happens to be immobile due to damage. If your car breaks down as a result of an accident or other occurrences, the insurance policy will cover its tow to a facility for repairs. Even without paying for broken auto parts, the tow can cost $200 or more, so this is a great perk of auto insurance.
Car insurance also covers the financial cost of renting a vehicle if yours is damaged. The car insurance can also cover third parties, including vehicles and other people. That is, if you cause bodily or vehicle damages to people, the insurance will cover the bills. This is called liability, and you will need that no matter where you live in the United States.
Furthermore, car insurance can cover damages caused by other incidents aside from collisions, including fire, glass breakage, explosion, and more. Car insurance also covers you, the insured party. It covers your medical bills if any arise from treatments in situations of an accident.

What is the Cost of Car Insurance?
The cost of your car insurance depends on several factors, and the cost can go up or down depending on if you add other family members to your plan, get into accidents, or get too many speeding tickets. When you first apply for insurance, the company will take into account the insured person's age, sex, and driving history. The make and year of manufacture of the vehicle also matter.
Generally, more expensive cars will need more expensive insurance. If you drive an imported car from another country, for example, the parts required to fix that car will be more expensive because they will have to be specially ordered. So keep that in mind when you purchase a car.
If you have a poor driving record, get into too many accidents, or have too many speeding tickets, you will also have to pay more in car insurance because the insurance company may think you are more at risk for getting into an accident. For those who have perfect driving records, you will likely pay less in insurance.
The purpose for which you have the car also impacts the insurance cost. It matters if you use the vehicle for business or personal mobility. The distance you travel with the vehicle is also important in determining the cost of getting car insurance. Typically, the more miles you put on your car, the more likely parts will break down.
Your location can determine the cost of your insurance as well. If you are in regions or countries that are prone to natural disasters, the cost of car insurance will be higher. For example, the places that experience a lot of snow or hurricanes may have higher rates than those that don't have extreme weather.
How Do I Choose Car Insurance?
There are several car insurance companies to choose from. You can search for good ones online, or you can use our expert guides to help you choose the car insurance that's right for you. With our guides, you will not even need to do further research.
Before committing to working with an insurance company, you should consider the charges, customer support, and other viable factors. These factors can be a point of difference among policy providers. For example, if you are concerned about needing roadside assistance, consider choosing a company that offers that perk. If you want higher liability coverage, look for plans that have that.
Below you will find a summary of the four best options for car insurance, but if you want more in-depth reviews, click on the links and you'll be directed to the correct page.
Final Words
While there are many car insurance options to choose from, the above four are amazing resources to check out rates and policy options. As someone who has recently made the jump to buy a car, you have a lot to consider. But with this guide, you should have the perfect car insurance plan in no time.
* This content is not provided by the financial institution or the offer's provider. Any opinions, analyses, reviews or recommendations expressed here are those of the author's alone, and does not constitute a financial or expert advice.
We receive advertising fees from the service providers we rank below.
Advertising Disclosure