Getcertainly
Renters insurance is a form of property insurance that provides coverage for the belongings, living expenses, and liabilities of a policyholder in case of unexpected events. This insurance can only be accessed by persons renting or subletting an apartment, condo, townhouse, duplex, family home, studio, or loft. The policy provides protection against losses to the personal properties of the tenant located in the rented property. In addition, renters insurance policy will help cushion the effect of any litigation and financial expenses brought about by an injury someone suffered in your home. Some insurance carriers even go further to offer additional living coverage if your home is damaged and needs repairs.
Different factors ought to be taken into consideration when choosing a renters insurance company, such as mouth-watering rates and several insurance policies. Luckily, Getcertainly has all this and more and you can be sure to receive all the protection you need from it.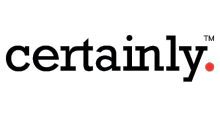 Over 80 years in business
More than 18 million customers
* This content is not provided by the financial institution or the offer's provider. Any opinions, analyses, reviews or recommendations expressed here are those of the author's alone, and does not constitute a financial or expert advice.