Lemonade
Renters' insurance can be absolutely essential for people who rent their homes. It helps cover the costs of repairs or replacements if things go wrong and potentially helps with medical, legal, and additional living expenses. For all these reasons, it's essential to ensure that you have an excellent renters' insurance policy in place. And one of the best ways to do that is to purchase a policy from Lemonade. Lemonade is a tech-savvy insurer that offers policies backed by some of the biggest names in the business.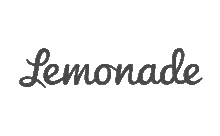 Approved claims paid immediately
Starting from $5/month
* This content is not provided by the financial institution or the offer's provider. Any opinions, analyses, reviews or recommendations expressed here are those of the author's alone, and does not constitute a financial or expert advice.