Lemonade
Renters insurance can be absolutely essential for people who rent their homes, helping to cover the costs of repairs or replacements if things go wrong, as well as potentially helping out with medical, legal, or additional living expenses too.
Lemonade is one of the most trusted, modern brands in the insurance field right now, and this review will take a look at how it handles renters insurance.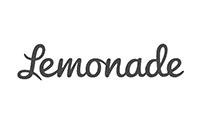 Approved claims paid immediately
Starting from $5/month
* This content is not provided by the financial institution or the offer's provider. Any opinions, analyses, reviews or recommendations expressed here are those of the author's alone, and does not constitute a financial or expert advice.