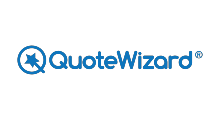 Homeowner's insurance is such an important service for every single homeowner to consider. Nobody wants to imagine something like an accident, fire, natural disaster, or criminal offence affecting their home and belongings, but these things do happen to people each and every day, and can leave homeowners in financial ruin if they haven't taken the time to seek out the best possible homeowner's insurance for their property.
Fortunately, there are many homeowner's insurance providers out there offering an array of HOI insurance packages to protect your home and your bank account in case of any accidents or issues. The best homeowner's insurance plans can cover your whole property, appliances, possessions, guests to your home, and more, and sites like Quote Wizard aim to help people find the best plan for them by comparing an array of options in a matter of minutes.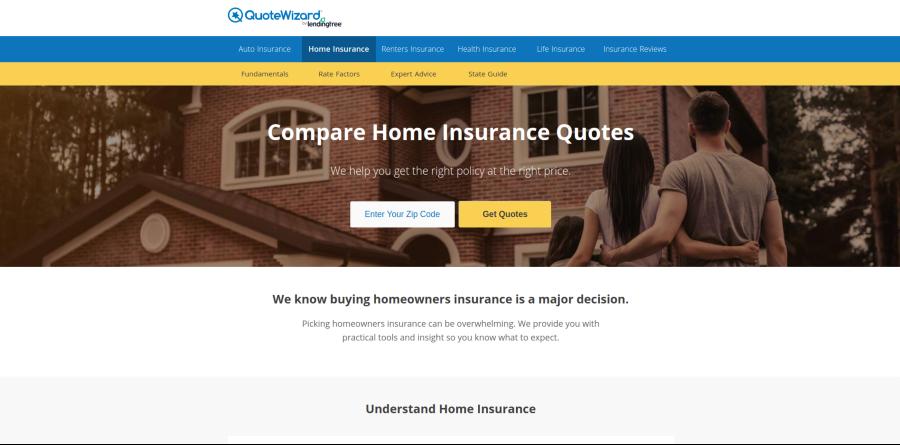 An Overview of Quote Wizard
Unlike homeowner's insurance providers like Farmers, Progressive, and AllState, Quote Wizard doesn't actually offer any HOI insurance plans of its own. Instead, it serves as an insurance comparison site where users can enter some info and get several quotes from leading insurance companies.
From there, the users can quickly and easily compare the different prices and packages, selecting the one that works best for them. Quote Wizard has been in business since 2006 and worked to help more than 50 million users find the best insurance rates. It's a trusted company and offers quotes from providers like AllState, Farmers, StateFarm, American Family, and Esurance.
Back to top

↑
The Advantages of Quote Wizard
When you're looking for homeowner's insurance online, sites like Quote Wizard can be useful. They help users to save time and cash, and here are just a few benefits to consider:
Unaffiliated – If you choose to go direct to the home insurance providers, you'll be dealing with people who are directly trying to sell you their product. If you choose Quote Wizard, however, you're dealing with an unaffiliated brand that is purely looking out for your best interests and helping you get the best deal. Quote Wizard simply gives users quotes and comparisons, letting you make the right call without any marketing tactics or sales talk.

Time-Saving – One of the major reasons people make use of Quote Wizard and other insurance comparison websites is the amount of time that can be saved. When you use a site like Quote Wizard to compare home insurance costs, you save an inordinate amount of time when compared to searching through home insurance provider websites one by one and having to input your home information each and every time.

Money-Saving – Naturally, one of the best benefits of searching for homeowner's insurance quotes with Quote Wizard is how much money you might be able to save. Too often, homeowners simply sign up for the first policy they find, not taking the time to shop around and see what kind of deal they could get elsewhere. Quote Wizard makes it easy for you to identify savings and more affordable plans from competing home insurance providers.
Back to top

↑