Home Insurance Guides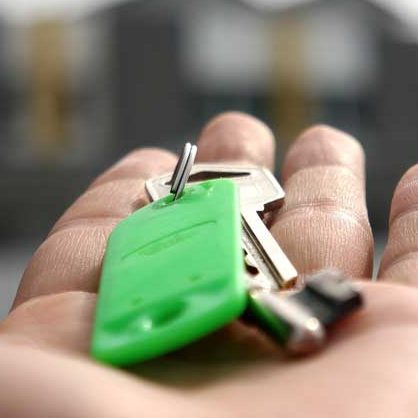 Homeowners insurance is one of the first and most vital things for new and prospective homeowners to think about after finding the perfect property. It's absolutely essential, offering an array of benefits and ensuring that your home and possessions can be repaired or replaced in case of accidents, criminal damage, or natural disasters.
In short, homeowner's insurance can save people hundreds of thousands of dollars, if not more, and it also provides incredible peace of mind, allowing homeowners to rest easy and enjoy living in their homes without the constant fear or worry of having to pay big bills if anything ever goes wrong.
Whether it's your first time buying home insurance or you've purchased many policies in the past, it's always worth reading through home insurance guides and reviews to get a better understanding of how homeowners insurance works, what coverage options are available to you, and how to find the best home insurance policy that meets all of your needs and matches up with your budget.
The Importance of Homeowners Insurance
Homeowners insurance can make a huge difference in day to day life, as well as in cases of accidents or natural disasters. If ever your home gets damaged or destroyed due to something like a fire or hurricane, or your property gets lost or stolen, or someone gets injured while visiting your home and you turn out to be liable for medical or legal costs, home insurance can make a real difference.
It's vital for any homeowner to have a strong insurance plan in place. These policies can cover everything from damage to your home itself to damage sustained by other structures on your property like sheds and fences, medical bills due to injuries sustained on your property, damage or loss of your most valuable personal possessions, and even living costs if you have to live outside of your home while it gets repaired.
Finding the Best Home Insurance Policy
When you start shopping for your homeowner's insurance, there are several things to bear in mind. You need to consider what kind and amount of coverage you need, which add-ons you'd like to be a part of your policy plan in order to protect you in certain situations, how much you'd like to spend, and what kind of reputation the provider in question has in terms of customer support, claim handling speed, and more.
There are many different providers and plans out there, and it's vital to get several quotes, compare your options, and do your research in order to find the best home insurance plan for you. We're here to help, offering quick and easy comparisons of the top home insurance companies in America, as well as detailed guides and advice to help you find the best home insurance policy for you, at a price you can feel satisfied with.
Save On Your Homeowner's Insurance
The price of homeowner's insurance can vary quite a lot, and it all depends on many different factors. Things like your home's location, condition, overall value, number of bathrooms, number of occupants, and more can all have an impact on the overall price of your policy, as well as the details of the individual policy, like the limits you choose to set and the add-ons you opt to include.
Naturally, many homeowners, especially new homeowners, are eager to try and save as much money as possible and get the best possible price on their insurance policy. And fortunately, there are many ways to do this. We can help you get the best price on your home insurance by making it simple for you to compare different plans and get quotes delivered to your email inbox in an instant.
We also help you learn more about home insurance policy discounts, highlighting the ways in which you can cut down the overall cost of your policy plan by installing things like smoke alarms, burglar alarms, fire extinguishers, and smart home devices on your property. With our help, you can find the best possible home insurance plan and get the best possible price too.