QuoteWizard
Homeowner's insurance is such an important service for every single homeowner to consider. Nobody wants to imagine something like an accident, fire, natural disaster, or criminal offence affecting their home and belongings, but these things do happen to people each and every day, and can leave homeowners in financial ruin if they haven't taken the time to seek out the best possible homeowner's insurance for their property.
Fortunately, there are many homeowner's insurance providers out there offering an array of HOI insurance packages to protect your home and your bank account in case of any accidents or issues. The best homeowner's insurance plans can cover your whole property, appliances, possessions, guests to your home, and more, and sites like Quote Wizard aim to help people find the best plan for them by comparing an array of options in a matter of minutes.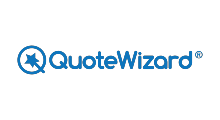 We receive advertising fees from the service providers we rank below.
Advertising Disclosure