Practical Reasons to Buy Coverage For Your Home
It is a dream come true to buy one's own home for many Americans. So many people aspire for that special moment of signing the dotted line and holding those keys is simply unforgettable. So, you have gotten a mortgage and finally bought your own property. It doesn't end there because there are still a lot of things to take care of.
Among the crucial tasks that you have to attend to as a responsible homeowner is to arrange for your homeowner's insurance. Why get home insurance?
You'll obtain a host of benefits if you get your home insured. Other than protecting your property, your insurance policy will also safeguard your possessions and give you peace of mind even if untoward incidents happen, such as natural disasters, accidents, or break-ins, among others.
It's quite obvious, the advantages of getting homeowners insurance. However, many people ask "Do I really need home insurance"? It is generally not required by the law that you should get one, but if your home is on a mortgage, it will be required by the bank. They want to protect your investment as much as you.
Long term financial protection and coverage for your property is provided by homeowners insurance, and it can impact your day-to-day life. As you enjoy the safety of dwelling in your property, you'll be able to experience peace of mind.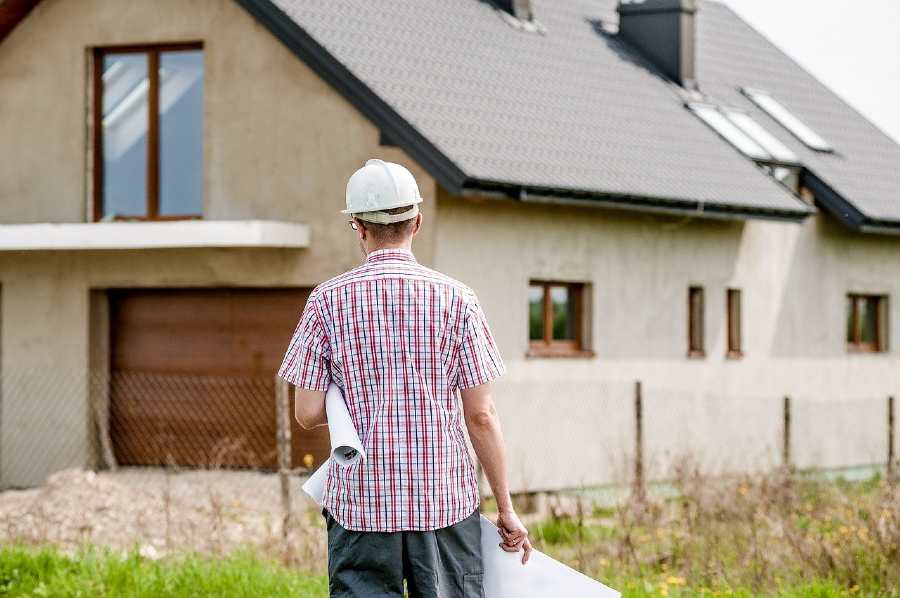 The Benefits of Homeowners Insurance
You'll be able to save thousands and be spared from financial ruin. Although you cannot imagine that your house is going to be burned down, damaged by a storm, or fall prey to burglars, these instances, unfortunately, can happen.
On a regular basis, homes need repairs, and you will always have small repairs to pay for that insurance won't cover. However, would you be able to shell out a huge amount of cash for rebuilding it if accidents, natural disasters and other threats befall? Nevertheless, you'll worry less about these major expenses if you have your home insured.
Worst case scenarios for your residential property can be managed effectively, and you can save hundreds, to thousands, and even millions of dollars if you have the backing of one of the best homeowners insurance providers in America.
You can enjoy peace of mind. Like many people, it might have taken you a long time to work and save up to buy your own home. That astounding amount of resources and effort that you had to expend will suddenly be worth it when you finally own your property. That moment is thrilling, but a lot of stress can go with it, too.
Living in your own home is a satisfying experience, but soon enough, you realize that it is a scary process at the same time. It is mainly the fact that you are responsible for your property, and if anything happens to it, you'll have to take care of the expenses. You'll be saved from this significant burden if you have homeowners insurance.
In times when accidents and other undesirable situations take place, you can rest assured that your house will be covered. The protection and coverage that you obtain from a strong insurance plan can give you peace of mind, allowing you to enjoy living the comforts of dwelling in your own home. You don't need to be bothered by the stress and anxieties that go with living in an uninsured property.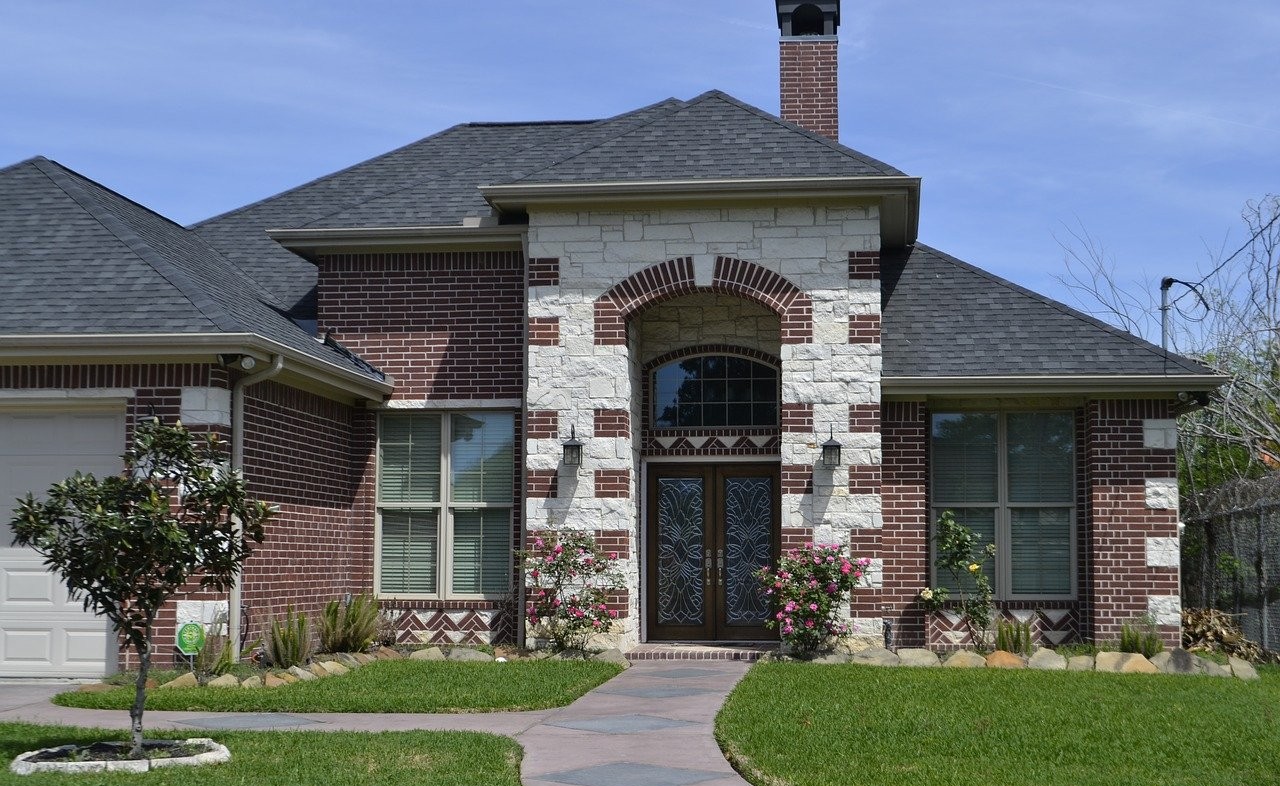 You can guarantee the safety of your valuables. Numerous people don't quite understand what all homeowners insurance covers and are under the notion that it only covers the house as a structure. What they are unaware of is that homeowners insurance protects valuables that are outside the house as well.
This homeowners insurance coverage is for the protection of valuables such as laptops, bicycles, phones, jewelry, and more. Primarily, everything that you hold dear can be covered by the insurance, and this can apparently reduce your worries for the day, and as long as you have your house insured.
You can obtain liability protection. Liability coverage is one of the significant aspects of home insurance. If someone gets hurt in the premises of your property, this coverage can protect you from associated lawsuits or legal actions. This brings an enormous difference.
Although unlikely, it can happen that a visitor or worker in your home gets injured. With the incident occurring in your property, you could be held liable and be sued for the damages.
Getting your residential property insured can protect you in this case. If someone gets injured in the confines of your house, the cost for legal or medical fees will be handled by your insurance provider. That's how helpful insurance is because bills and costs can escalate under these circumstances, and you can be at a huge loss as a homeowner.
What are the Best Homeowners Insurance Companies In America?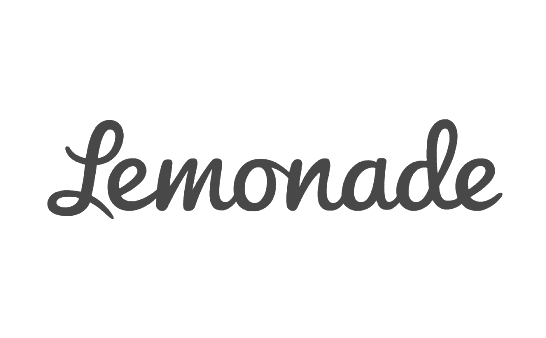 From the time of its founding in 2015, Lemonade Home Insurance has swiftly emerged as one of the trusted leaders in the market. This homeowner insurance provider has aimed to do things differently, in that they treat their customers fairly instead of finding loopholes and means to actually avoid paying client claims.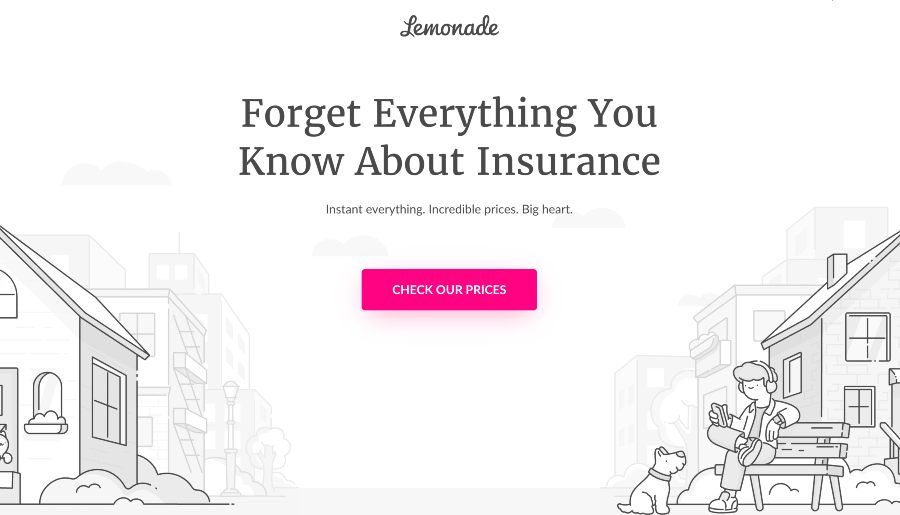 Lemonade is honest and transparent about its dealings and operations. As a service fee, the company takes a fixed amount from the monthly premiums while the rest of the funds are committed to run costs and claims. As a business,
Lemonade also gives back to the community as they donate any unpaid claims at the year's end to a worthy cause.
Lemonade Home Insurance covers the dwelling, personal possessions, liability, and loss of use in its basic plans wherein a range of add-ons is also available.
PROs
Approved claims paid immediately
Supports all major lenders
Insure your home in seconds
One of the perks that makes Lemonade popular is its fast and easy application process that can be done online from your computer or mobile phone.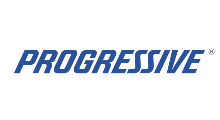 Progressive is one of the best-known choices for a homeowners insurance company. It was founded in 1937, and is very popular for its vehicle insurance that covers motorcycles, cars and boats, etc. This company soon expanded its service to home insurance as it offers 24/7 customer service and practical digital tools that can help customers find the right insurance package.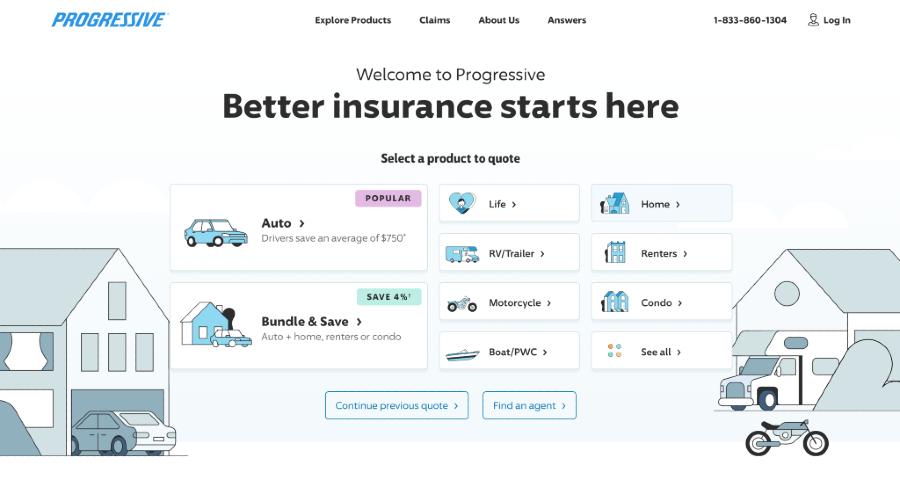 In the same manner as the car insurance market, Progressive is intent on bringing excellent standards in their homeowners insurance service. Their insurance plans are comprehensive, offering a host of coverage. They also have a wide range of bonuses, such as discounts for new homeowners, and those who own alarms and other safety devices.
Being able to collaborate with a network of reliable home insurance companies, you can get different quotes and prices from Progressive, and subsequently choose the best and most affordable plan. This feature makes Progressive the only one of its kind (as a major provider) to offer rate comparisons.
PROs
Over 80 years in business
More than 18 million customers
24/7/365 support
This company provides coverage for dwelling, additional structures, liability, medical, valuables, loss of use, water, and personal injuries. You can visit their website online to get a quote and apply for a policy.

One of the best choices for an HOI provider is Hippo. It made its first sale way back in 2017. Since then, this company has been on the rise in the market. HOI is offered by Hippo on standard homes, along with condos and secondary or vacation homes. What makes this company different from the rest is the affordable insurance packages that it offers. Its rates are lower compared to the average prices of other companies.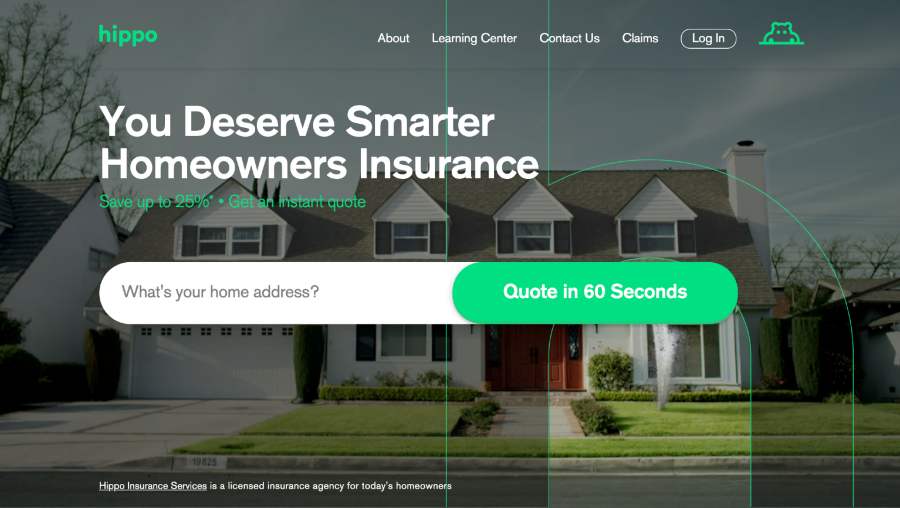 If you are a new homeowner, one who has not obtained claims, or else have installed fire extinguishers, smart home devices and other such safety features in your property, you can receive as much as 25% discount on your total premium. Another edge of this insurance provider is its straightforward and speedy process of getting quotes and purchasing policies. It would undoubtedly save your time.
Among the benefits of buying HOI from Hippo is that they also give out smart home kits to their customers so that they could prevent accidents and pertinent issues.
As a new kid on the block, though, this company still operates only in selected states. Its further expansion and development is in the works, but before buying HOI from Hippo, see to it that the state where you are located is covered. Otherwise, you have to look for an alternative.
PROs
60-Second Quote
Save up to 25% on your premium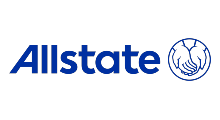 Purchasing HOI from Allstate is one of your best options because this company is one of the industry leaders. In fact, it is one of the best home insurance providers in America. Founded in 1931, Allstate has been ranked in the Fortune 500 list of the biggest companies in the United States.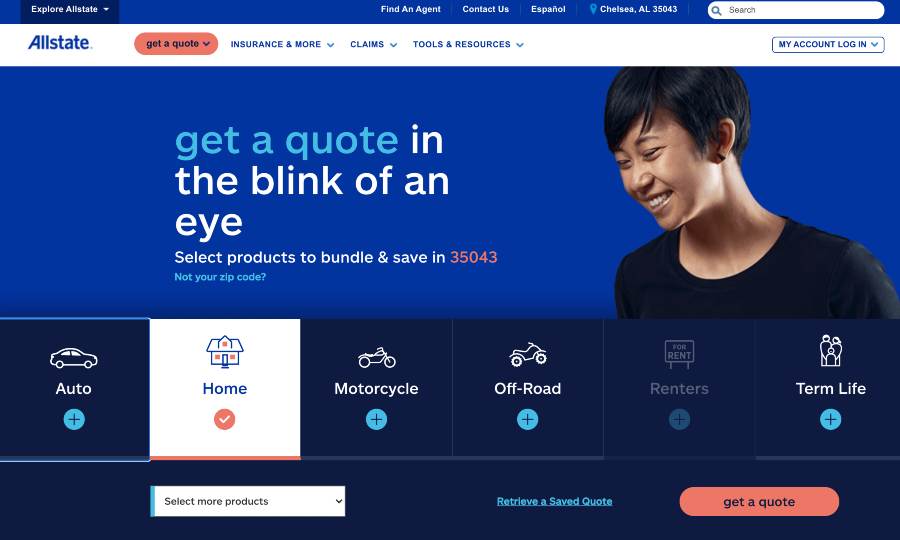 The comprehensive packages, discounts, innovative tools, and exemplary customer support it offers have made this company outmatch its competition.
The prospective market of Allstate goes beyond new homeowners. It is popular as well among experienced homeowners and those who want to get customized plans. As a long-standing and trusted HOI provider, it aims to build the most suitable policies that will meet the needs of its clients.
Allstate specializes in customization, and it is a big aspect of their service. Other than pre-set plans, they also allow customers to select add-ons and optional extras for coverage.
As part of their professional customer service, this company provides guidance and sufficient information to people who have limited knowledge about HOI, too. It has a very user-friendly site that you can navigate if you have queries so that you can look for the most appropriate coverage package for your property.
PROs
Access to a local agent
Variety of discounts and savings opportunities
Coverage for all kinds of property
You may speak with the company's local agents if you prefer so, instead of transacting online.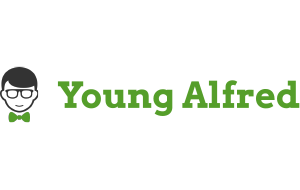 This company was founded in 2016, and its headquarters is located in Philadelphia. As a modern start-up company, Young Alfred has been making waves in the industry. Working with this HOI provider is fast and simple, at least when compared to transacting with a local agent. Its website is even more efficient than the many comparison sites that you can find online.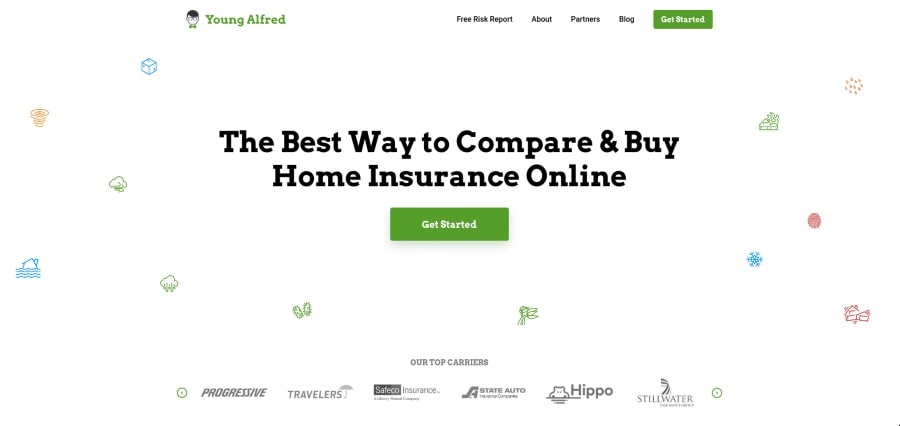 Through Young Alfred's online portal, customers can conveniently search for the best home, renters, auto and pet insurance. In a matter of minutes, you can obtain a personalized quote and get hold of the perfect insurance plan.
One of the main advantages of purchasing HOI from this company is that it allows customers to save $352 on the average, and 285 minutes of their precious time through its easy-to-use and seamless HOI insurance comparison platform.
PROs
Free Home Risk Report
Get quote from 40+ carriers
Easy online process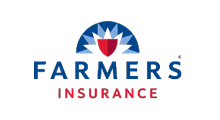 This insurance provider is one of the most recognized in the industry, and it is a leader when it comes to home insurance. The strong and comprehensive packages offered by Farmers Insurance makes it particularly stand out, although it provides car and other forms of insurance.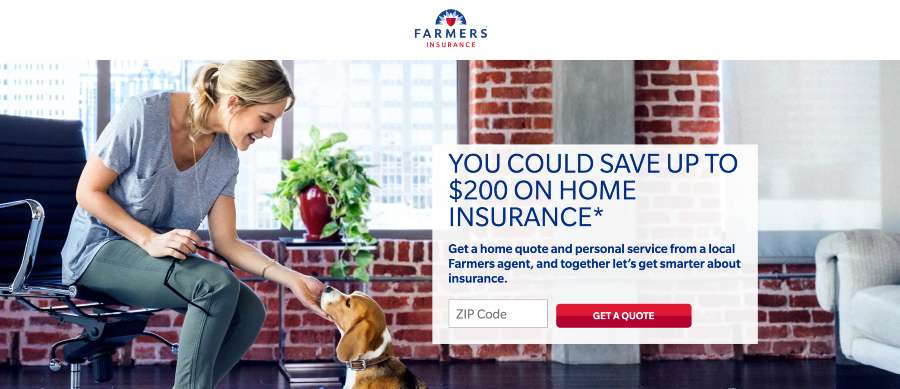 Having been founded in 1928, this company is one of the oldest and most experienced in America. In all 50 states, this insurance provider offers coverage for different types of homes, including condos and mobile homes.
A popular product of Farmers Insurance is its three "Smart Plans" as packages. Namely, they are the Standard package, the Enhanced package, and the Premium package. The Standard package is a simple and basic policy that is ideal for beginners, while the Enhanced package is the next level wherein more coverage features are included, along with higher plan limits. Finally, the Premium package incorporates a wide range of coverage options and the highest policy limits. Coverage provided by this company is dwelling, liability, personal possessions, loss of use, guaranteed replacements, identity theft, and eco-rebuild.
It's a hassle-free process to apply for HOI from Farmers Insurance. Just visit their website to quickly get a quote. Enter the zip code of your property and proceed on to the next steps as you are guided with its easy-to-navigate online platform.
PROs
Declining deductibles
Pay less if you're claims free
Cosmetic damage coverage
* This content is not provided by the financial institution or the offer's provider. Any opinions, analyses, reviews or recommendations expressed here are those of the author's alone, and does not constitute a financial or expert advice.
We receive advertising fees from the service providers we rank below.
Advertising Disclosure