Homeowners insurance is something that every homeowner needs to have. It can save you from financial and personal disaster, protecting your property in case of accidents, storms, fires, and more, covering all the costs of repairs, replacements, and rebuilds, and providing unparalleled peace of mind as well.
With so many advantages, it's simply impossible to be a homeowner without enjoying the benefits of a strong insurance plan, but many new homeowners can feel a little overwhelmed by the whole process of shopping for home insurance and choosing the right plan. With that in mind, this homeowner's insurance guide aims to provide all the info you need.
Get Some Quotes
Many people don't really know where to begin with homeowner's insurance and they're totally unsure of how much it will cost them. The truth is that the price can vary enormously. It takes into account a range of factors like the size and value of your property, the location where you live, and the amount of coverage you need as part of the plan.
A great way to figure out roughly how much you're going to spend on homeowner's insurance is to check out some of the best insurance companies and start getting some quotes. Applying for home insurance quotes online is super simple, and you can get no-obligation, risk-free quotes in a matter of minutes.
Decide What Coverage You Need
Another initial step to take when looking for homeowner's insurance is to think about how much coverage you actually need. This will depend on your home, your budget, your living situation, and even your lifestyle.
Many home insurance plans are highly flexible, letting you choose different limits and add-ons to change your policy in many different ways. You need to decide which coverage options you need. If you own a lot of valuable items, for example, you might want to set a high limit in the 'personal property' area or even consider an Extra Coverage policy.
Similarly, if you tend to host guests often and always seem to have people visiting your home, investing in liability coverage becomes more important, as this will cover you in cases when someone gets injured on your property to cover the cost of medical or legal expenses.
Do Your Research
There are many different homeowner's insurance providers out there, and they can differ greatly in terms of many factors like rates, policy features, coverage, customer support, ease of use, and more. You can learn a lot about different providers by reading through reviews and guides, as well as comparing the features and advantages of each company too.
Choosing a home insurance policy isn't a decision that should be taken lightly. You shouldn't dive right in and get the first policy you find, as you might save a lot of money by choosing a different company, or you might find a much better policy elsewhere with more thorough and complete coverage for your home and needs.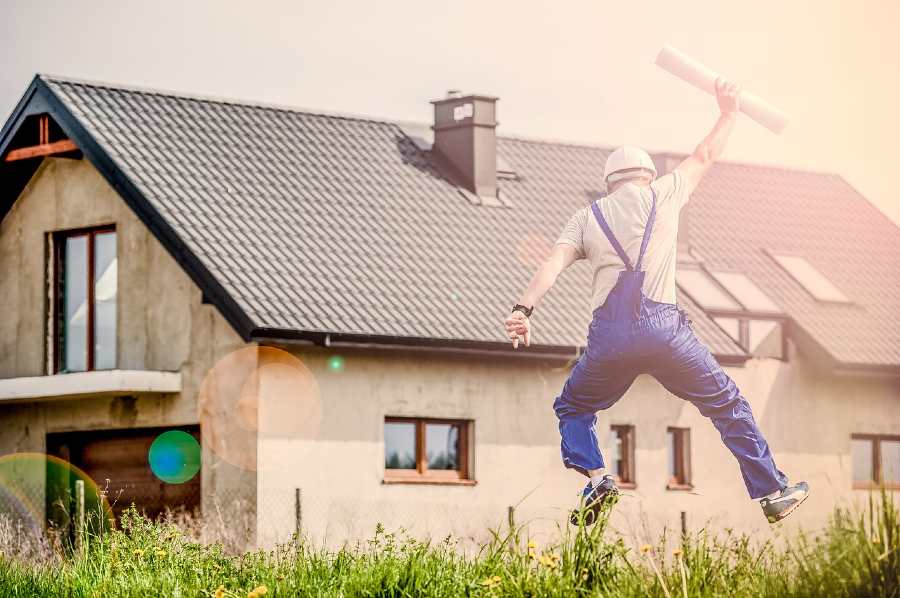 Compare Your Options
Comparing quotes is something you'll need to do a lot when shopping for the best homeowner's insurance policy. As stated above, there are many companies and many policies out there, and if you want to find the right option for you from a top insurance company, you'll need to spend a little time comparing your options.
When comparing home insurance policies, you'll want to look at the rates, but also don't forget to compare the details of each policy too like limits, add-ons, and deductibles. Don't limit yourself to only looking at the prices and trying to find the cheapest option, as you may find that the most affordable policy doesn't really provide the coverage you need.
Check Out the Discounts
Many of the best home insurance companies actually give you a lot of ways to save money on home insurance policies too. When you compare quotes and offers, you'll often see lists of potential discounts provided by each company, helping to knock 10%, 20%, or even more off the total cost of your plan.
Often, home insurance companies will reward you with discounts if you make efforts to make your home more secure. This can include fitting fire alarms, burglar alarms, sprinklers, door locks, wind protection, and even smart home devices that help to alert you of issues in advance. It's always wise to look through the different discount options and see how you can save money, while also making your property a safer place in which to live on a day to day basis.
* This content is not provided by the financial institution or the offer's provider. Any opinions, analyses, reviews or recommendations expressed here are those of the author's alone, and does not constitute a financial or expert advice.
We receive advertising fees from the service providers we rank below.
Advertising Disclosure