What Are the Advantages of Renters Insurance?
For users in
-
Get Maximum Coverage for Best Rates
Claim exclusive discounts and offers
Quickly get an online quote
Everyone dreams of their perfect home. Everyone wants to live in comfort and have somewhere they call home. But, who's to say you need to own a home for it to become yours? While owning your very own piece of property can be wonderful, it takes a lot of money and energy to keep it running to full capacity. And then there is the old problem if you want to move, you must sell the home, which can take a while to do. Being a homeowner is stressful, even though it does have perks.
Renting, however, is quite different, and it's a fantastic concept for many. If you and your landlord have a good relationship, you can live your entire life in that home. That's one of the more positive aspects of renting and more people rent apartments or rooms than ever before. Unfortunately, few renters consider renters insurance. So, what advantages do renters get with a rental insurance policy, and is it necessary?
Why Look at Renters Insurance Coverage?
Landlords are likely to have insurance, unfortunately, it is only going to cover expenses for the actual building. For instance, structural damage could be covered under the landlord's property or building insurance policy. You would not have to pay anything unless you personally were responsible for the damage; then you may be liable for the insurance deductible. However, any item or belonging you owned – and was destroyed because of the structural issues – would not be covered. It is also not the responsibility of the landlord unless they caused the problem.
Rental insurance protects your personal property against an array of disasters, such as windstorms, theft, water damage, fire, smoke damage, and vandalism. You aren't left out of pocket after a disaster, and you can move on as quickly as possible. Some renter's insurance policies will offer liability and accommodation costs. For example, if you drove through the front room with your vehicle, your renter's liability coverage may take the brunt of the expense. What's more, if a flood has rendered the home unliveable, you may have your temporary accommodation paid for. This depends on the exact policy you have, however.
While you might think your personal property isn't worth a lot of money, rental insurance can still be useful. Remember, just replacing a few pieces of furniture and clothes can cost a lot of money, not to mention if electronics are lost or damaged. It can be a very smart idea to look at basic coverage so that most costs are deflected from you.
Advantages of Renters Insurance
Rental insurance, whether it's liability or contents coverage, can be useful for most renters. It's a useful concept to consider and renters insurance comes with many advantages, including the following:
Compensating Injured Invited Guests
Let's say you invited your sister and her husband over for dinner and during the evening, one of them tripped over the family pet and injured themselves. Your sister or husband could have some of their medical bills or expenses paid by your rental insurance. However, rental insurance policies typically have limits over medical coverage. Some can have limits of five thousand dollars, others considerably less; it will depend on your specific policy.
Additional Living Expenses
Accidents happen in the home all the time and when they do, they can leave you in need of a bed for a few nights. Fortunately, some renter's insurance will have a clause built into it that covers the cost to stay at a hotel. For example, a small fire broke out in the apartment and the repairs are going to take several days. You can move onto a hotel until those repairs are done and have most of the additional expenses covered. That's a real advantage because it's a stressful time and knowing your rental insurance will help is reassuring.
After an accident, an invited guest may try to sue you for the injuries they've sustained. It can be a costly process to go through, however, your rental insurance might be able to help. If you have liability coverage with your renter's insurance, this could help pay for legal fees you face, as well as some of what the claimant was awarded. Limits for legal fees will vary from policy.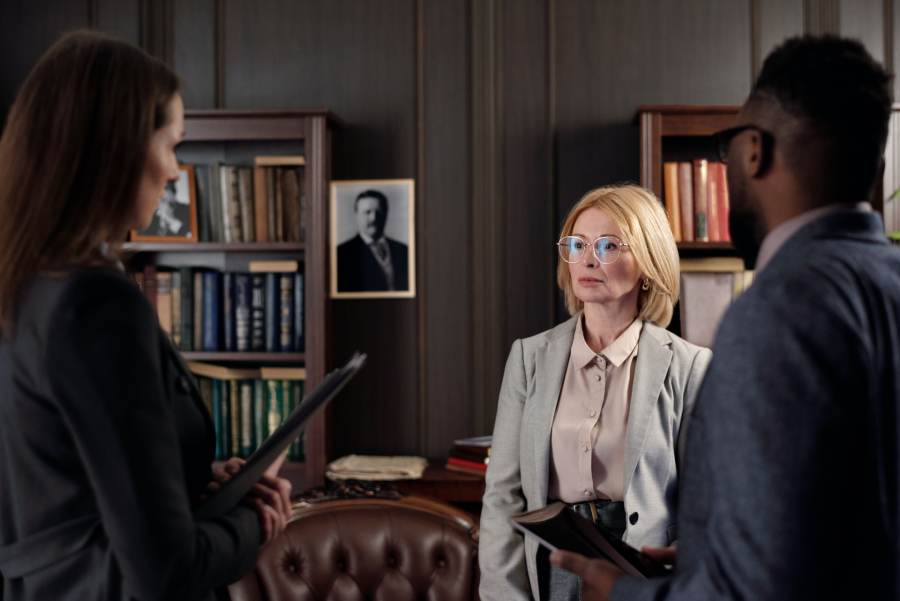 Pets are wonderful to have around, but some can be troublesome at times. If you had a dog and he were to bite someone, your renter's insurance might help cover the expenses to the injured party. However, some insurance policies may come with limitations over what can be claimed for and some may refuse to cover any dog-related injuries. Again, this varies from each policy, so it's best to check the details out closely to know exactly what your dog is covered for.
Damage Caused by Your Children
In some instances, rental insurance can be used to cover the cost of any damage a child has caused to someone else's property. This is useful whether you have younger children or older ones. Accidents do happen and it can be an expense you could do without.
Protect Your Finances and Belongings
There are a hundred and one things that can go wrong in a home, whether you're rent or own it. You could run into structural issues or just a simple burst pipe. However, your personal belongings may suffer the brunt of the damage. If you're a renter without insurance, it won't be easy to replace those things. Having rental insurance may help take the financial burden from your shoulders.
* This content is not provided by the financial institution or the offer's provider. Any opinions, analyses, reviews or recommendations expressed here are those of the author's alone, and does not constitute a financial or expert advice.