Renters Insurance and Pets
For users in
-
Get Maximum Coverage for Best Rates
Claim exclusive discounts and offers
Quickly get an online quote
Renters with pets often wonder what the best way to protect their pets and their property in case their dog or cat causes damage or hurts somebody.
Thankfully, a renter's insurance policy will generally cover liability for most damage caused directly or indirectly by a pet.
However, depending on the breed or species, there may be exclusions, especially if a particular pet has a history of fighting or causing damage. In these instances, additional coverage provided by an umbrella policy may be necessary.
Today, we will discuss how the renter's insurance impacts pet owners, what it covers, what it doesn't, and how to get the best policy for you, your pet, and your family.
Renters Insurance
Renters insurance is a powerful tool because it covers a wide array of potential losses while you were renting an apartment or townhome.
Liability coverage – Liability coverage pays the legal and medical for damages or injuries incurred on your rental property.
Personal property coverage – all of your personal belongings, property, in possessions are covered by personal property coverage even if you are on vacation.
Additional living expense coverage – if a natural disaster or vandalism renders your home unlivable, additional living expenses covered will pay for you and your family to live in temporary lodging until your home is restored.
Damage caused by your pet generally falls under liability coverage.
Pet Liability and Property Coverage
Whether your pet causes damage inside or outside of your residence, your renter's liability coverage will step in and pay for any expenses incurred up to the policy limit.
The most common instance is injury liability, where your dog or cat bites someone hard enough for them to require a hospital visit. If your guest is injured badly enough, they file a lawsuit through your insurance company, and if you are found liable, the policy will payout.
Another scenario is if your pet incurs property damage liability where it destroys somebody else's property. For example, your dog may break your neighbor's window or expensive garden decorations.
The average renters' insurance policy will pay up to $100,000 in liability damages and costs. It's important to remember you can choose your liability limit, so run the numbers to determine the likelihood of an incident.
If you only have a hamster, there is a lower risk of a liability incident than a dog with a documented history of biting people. The average cost of a dog bit claim hovers around $35,000, while extreme cases can cost well over $100,000.
Remember that your liability coverage does not cover any damage to your property, and you cannot file a claim if your pet destroys some of your belongings.
Filing Claims
In the event your pet injures someone or destroys their property, the injured party will file a claim through your insurance provider. The provider may send an adjuster to evaluate the extent of the damage to determine liability. If you are found to be liable, your policy will payout up
What is Not Covered
Before you stick with the standard renter's insurance coverage, check to see if your pets are excluded from your policy.
For example, exotic pets, specific dog breeds, and dogs with a documented bite history are all usually excluded from a standard renter's liability policy.
In some instances, your insurance provider will set limits if your dog has a pet that has a documented incident. Instead of offering your full $100,000 in liability coverage if your dog attacks someone, they may cap the payout at $5,000 with you paying any expenses after the first $5,000.
If you want to ensure you have enough coverage in addition to your renter's policy, you could try and get a personal umbrella policy to fill in the gaps. Personal umbrella policies begin at $1 million in liability coverage. Different insurance providers
Your umbrella insurance policy will kick in after your renter's insurance is exhausted. In our example above, if your pet causes $15,000 worth of damage, but your renter's policy will only cover $5,000, then your umbrella policy will step in to cover the additional $10,000.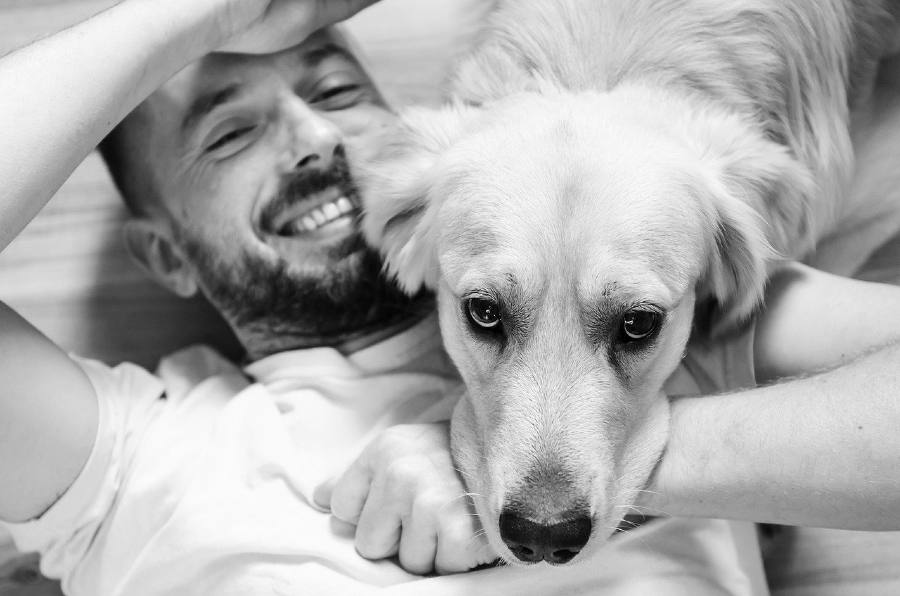 Tying It All Together
Pets can make life fun and exciting by providing companionship and protection for you and your family.
However, life can also be unpredictable, so it's important to understand how your renter's insurance policy will operate if your pet causes physical or property damage, in which case you would be liable.
If you have any questions about renter's insurance, check out our other guides and reviews!
* This content is not provided by the financial institution or the offer's provider. Any opinions, analyses, reviews or recommendations expressed here are those of the author's alone, and does not constitute a financial or expert advice.