Mitigate Losses From Theft With Renters Insurance
For users in
-
Get Maximum Coverage for Best Rates
Claim exclusive discounts and offers
Quickly get an online quote
Theft can be traumatizing, demoralizing, And expensive. However, if you are renting your home, a renter's insurance policy can be one of the most effective ways of mitigating losses caused by theft.
Whether you are at home or abroad, if somebody steals your personal property, you can file a claim through your renter insurance provider, and they will reimburse you up to your coverage limit.
However, there are some notable exceptions, so read along learn how renters insurance can help save thousands of dollars in the event of theft and how to utilize your policy to protect your property.
Renter's Insurance
Renters insurance is often overlooked because tenants think that their landlord's insurance will extend to their property or that they don't think their property is worth very much.
Unfortunately, these are two large misconceptions. A landlord's property insurance will cover damages incurred to the building and structure that you live in, but it does not extend to your property. So if the house burns down, your stuff gets stolen, or somebody trips and falls and needs to go to the hospital at your apartment, you would have to pay for all of these costs out of pocket.
Thankfully, renter's insurance policies are very affordable, often costing under $30 per month.
Renter's insurance policies Offer three major average categories:
Personal property coverage: this covers damages and losses incurred by theft of your personal property and the property of everybody named on the policy.
Liability coverage: if somebody gets hurt while at your place or Sues you for your pet attacking them, your renter's liability coverage will step in and pay for legal and medical fees up to the policy maximum.
Loss of use coverage: if a fire or other natural disaster renders your home unlivable, renter's insurance will pay for temporary housing and food while your home is being repaired.
Theft
Theft falls under personal property coverage. Renters insurance policies cover most losses incurred by theft as long as the property was in your rented home, on your person, or stolen from a hotel room.
Some of the only instances where your renter's insurance will not cover theft are if your property is in the hands of a third party. For example, if your laundry is stolen from A dry cleaners, your renter's insurance but not pay for it.
Thankfully, most other theft cases will be covered regardless of where you are. If you are traveling in London, and somebody steals your suitcase from your hotel room or pickpockets your phone, your policy will still cover you.
When you take out a renter's insurance policy, take some time to create an estimate of how much your property is worth. If you have $15,000 worth of property, and the rest of your household has another $20,000 worth of property, then get coverage for a minimum of $35,000.
This will help ensure you have enough coverage in a worst-case scenario.
Covered Incidents
Most instances of theft are covered as long as the items were stolen from you or your home. If you are traveling, your insurance will extend to your property even if you are on the other side of the planet.
Clothing, electronics, and more are all covered by your renters' insurance policy, but some
extremely valuable items need additional coverage.
Some items are very valuable, such as computer equipment and musical instruments. If you have a $10,000 guitar, you may want to add an endorsement to your renter's policy.
An endorsement is additional coverage that may cost a few extra dollars per month but is well worth it if anything happens to your instrument, or it gets stolen.
Not Covered Incidents
Cash is not generally a covered item because it would be very easy to submit a fraudulent claim for a large amount of cash that disappeared.
However, most insurance providers will reimburse up to $200 in cash without requiring a deductible.
Cars and other motor vehicles are also excluded from renters insurance policies if they are stolen because they generally have their own insurance to cover any losses.
Roommates
If your roommates are on your policy, they are able to file a claim if their property gets stolen. However, if you believe that your roommate stole your property, you would not be able to file a claim since there are all on the same policy.
If each tenant has a different insurance policy, you may be able to file a claim against your roommate, but it can get very complicated, so it's best to try to sort it out between your roommates.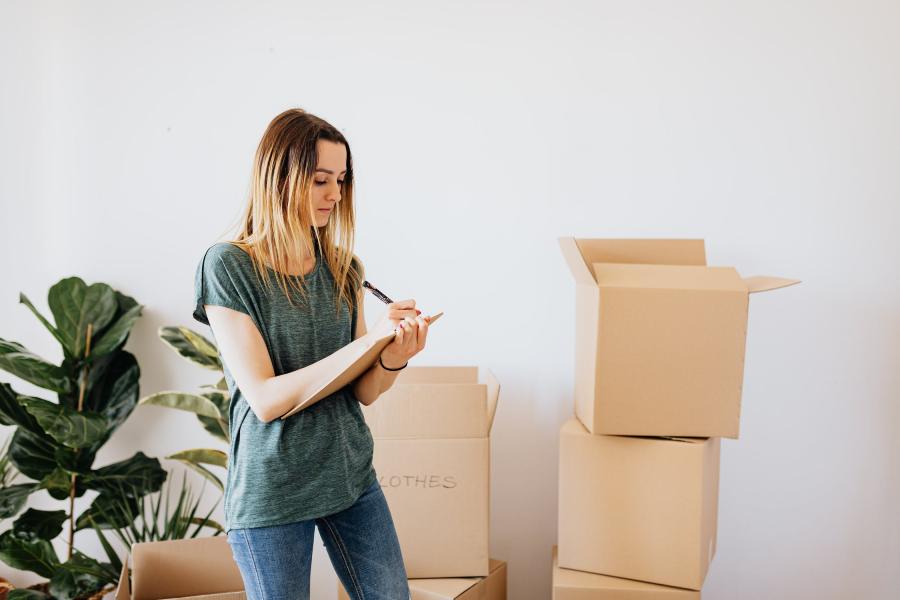 Filing A Theft Claim
Filing claims for theft require three steps if you want to get reimbursed as quickly as possible.
First, file a report with the police as soon as you notice the theft. You will want your statement to be as accurate and recent as possible so the police report will be detailed.
Next, file a claim with your insurance provider. You must have the police report for them to approve your claim, so be sure to have that on hand.
Finally, your insurance provider will review your claim and ultimately give you an approval decision. The approval time can vary depending on how large the claim is and how much detail you can provide.
Final Thoughts
Theft can be extremely irritating, but as you can see, renters insurance policies go a long way to help you recoup any losses whether you are at home abroad.
If you want to learn more about renter's insurance, check out our other guides, and if you are looking to purchase a new policy, we have plenty of reviews of the top rental insurance providers on the market!
* This content is not provided by the financial institution or the offer's provider. Any opinions, analyses, reviews or recommendations expressed here are those of the author's alone, and does not constitute a financial or expert advice.