It's fantastic that you have found the perfect home. Now, aside from being a happy homeowner, you would also want to be a responsible one. You want your new and beautiful haven to do its work of protecting and pleasing you, but in order for it to do so, you should take care of it and protect it as well.
The responsible homeowner that you are should make sure to ensure the safety and protection of your home. From what? From damages brought about by crimes, accidents, and natural disasters. Or that in case it happens, you won't have trouble repairing or rebuilding it. In other words, your home repairs or rebuild will be covered in costs if something happens.
The solution for this particular matter is homeowners insurance. You might be a newbie homeowner, and you want to know more about home insurance. This beginners' guide to homeowners insurance will educate you.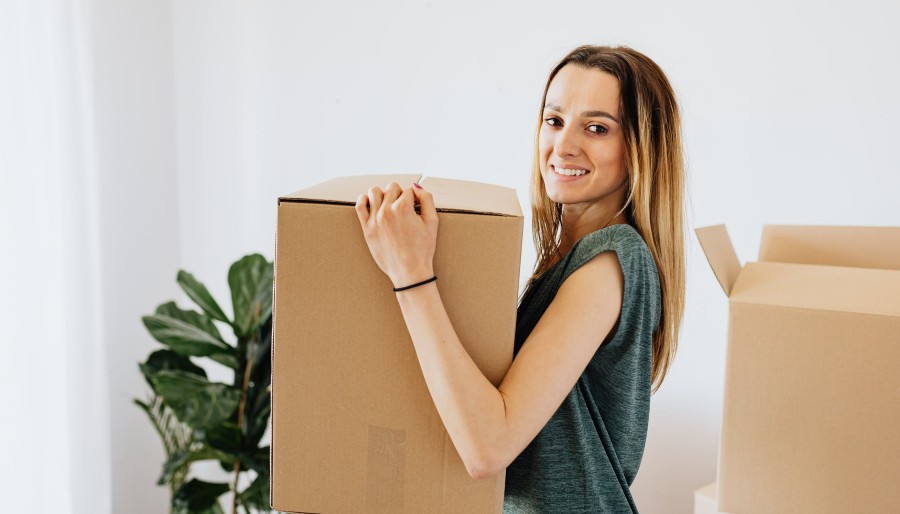 What is Homeowners Insurance?
Many people think that home insurance is a complicated matter. The specifics may seem too tricky to understand for them. For starters, it could seem to be confusing, but the first thing to remember is that homeowners insurance is in many ways like other forms of insurance, such as auto insurance.
Auto insurance will have your car covered if an accident happens, whereas insurance for your home will cover your residential property from various damages brought about by storms, fires, theft, and vandalism, among others. In whatever circumstance that your home needs rebuilding or repairing, homeowners insurance coverage will come to your rescue.
Do You Need Homeowners Insurance?
Your home is a very important investment. You may have worked so hard to save up to muster the resources to be able to obtain it. If you have exerted much effort to buy your new home, then it makes sense that you purchase an insurance policy for your home as well. Homeowners insurance is a reliable way of protecting your residential property. In fact, banks require that you have homeowners insurance on your home if you have a mortgage.
Depending on the size and value of your home, you can save thousands, or even millions of dollars if you have insurance for it. Not that you're expecting your property to be damaged by accidents, natural disasters, theft, and vandalism, etc., but you can ensure that your home will be protected should something unexpected happen. With your home protected by an insurance policy, you can keep your peace of mind.
What is Covered by Homeowners Insurance?
There are a plethora of homeowners insurance providers, and the policies they offer vary from one company to the next. However, the basic plans that they provide tend to cover the same things. In your home insurance policy document, you will find the word "dwelling" which refers to your home, and whatever provider you work with will cover it if it gets damaged or destroyed.
Other structures within the premises of your property, but are not attached to your dwelling, are also covered by home insurance, and these include fences, driveways, sheds or treehouses, etc.
Your valuable possessions in your home will be covered in the same way, whether they are bikes, laptops, phones, computer, jewelry, household appliances, and more.
Then there is the "Loss of Use" section that should be included in your policy. This aspect will cover you for those times when you need to temporarily move out of your home while it goes through repairing or rebuilding. For these instances, insurance for your home will handle the funds for your living expenses, or your relocation.
In the event that someone gets hurt in the premises of your property, there is the liability coverage that will take care of the legal or medical costs. This is a feature of any basic homeowners insurance policy. Thus, you won't have much difficulty if that individual needs medical attention or sues you.
How Much Do I Need to Pay for Homeowners Insurance?
Gaining the basic information about home insurance- what it is, and what it covers, you might now be mulling over purchasing one. If you're planning to shop for the best homeowners insurance, online is a good place to start. You can browse through many websites, and at the same time compare quotes as you go through your options from your list of providers.
Insurance companies vary from one to the other. Be mindful that they are not created equal. Each of them differ in terms of the features of their policy, their rates, process of filing claims, customer support, along with a host of other factors. You must therefore take into account which of these companies offer the most advantages so that you can decipher that which is most apt for your needs.
Choose The Best Home Insurance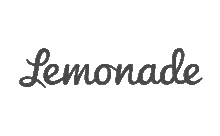 Homeowners insurance can make a huge difference in your life, and it's something that every homeowner must invest in. Just a small fee paid to an insurance company each month can ensure that your property and possessions will be covered for years to come in case of any damages that require expensive rebuilds, repairs, or replacements. There are plenty of different homeowners' providers out there, and this review will be focusing on one of the relatively recent additions to the industry: Lemonade.
Lemonade home insurance covers the following in its basic plans, with a range of optional extras also available:
Dwelling – Covers the cost of damages to your home due to things like fires, storms, and frozen pipes.
Personal Possessions – Covers personal possessions like computers, jewellery, bikes, and more from theft or damage.
Liability – Covers the cost of legal or medical expenses incurred by people at your home who suffer some kind of injury.
Loss of Use – If you aren't able to live in your home while it's being repaired, Lemonade home insurance will cover your additional living and relocation expenses.
PROs
Approved claims paid immediately
Supports all major lenders
Insure your home in seconds
Choosing the Best Insurance Policy for Your Home
As a prospective homeowner who has just found the perfect home, it is crucial that you think about getting home insurance. Getting your home insured can protect you from damage caused by accidents, crimes, or natural disasters by assisting you with the costs for replacement, repair, or rebuilding.
You can save hundreds of thousands of dollars if you purchase insurance for your home. It can significantly provide you with peace of mind in that it will spare you from the distress of having to pay huge bills should something happen to your home.
To be able to make the most suitable decision for your homeowners insurance, do your research. Look through home insurance guides, reviews, and websites so that you could understand how it works, what it covers, what policy works better for you, and lastly, what goes with your budget.
Do not underestimate the importance of insuring your home because its impact does not only apply to bad events such as accidents, crimes, and natural disasters but in your day-to-day living as well.
You'll realize the difference insurance can make if your home incurs damage due to a fire, a storm, or a hurricane, or if someone has broken into the premises and steals your properties or possessions. If someone visiting you gets injured in your home, insurance can pay for the medical or legal costs if you are held liable.
How Important is Homeowners Insurance?
A strong homeowners insurance plan should be in place to cover your dwelling property, along with other structures surrounding it, such as sheds and fences, etc. Your policy will be able to help with the medical and legal expenses if somebody sustains an injury while staying in your home. The insurance would likewise pay for replacements in case of loss or damage of your possessions, or cost of living if you need to relocate while your home gets repaired or rebuilt.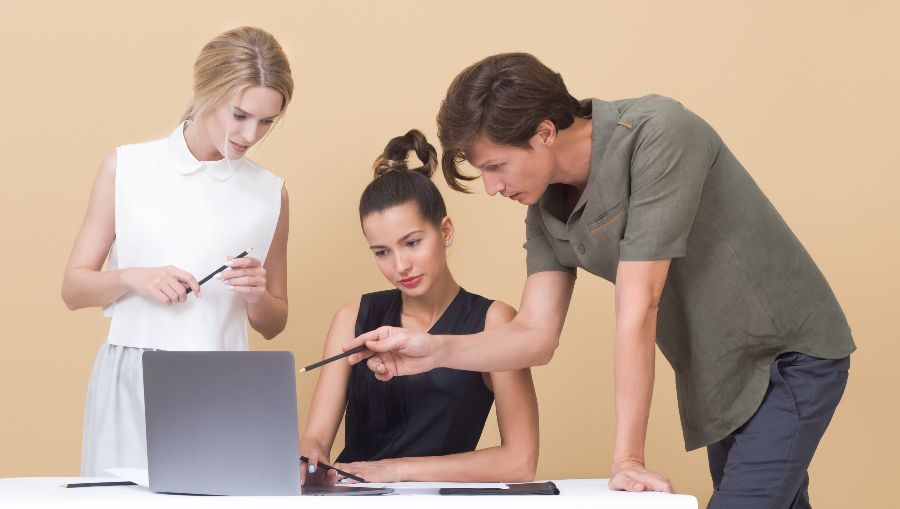 What are the Advantages of Getting Home Insurance?
It is a large investment to buy your own house. The process of owning a house can be a herculean task because it involves much research, planning, and saving. You can own a house without home insurance, but it is not a wise idea to neglect such an essential aspect of being a homeowner.
You should not think that getting your house insured is a waste of money because you are investing on uncertain causes. Then again, consider that the occurrence of accidents, crimes, and natural disasters are increasing. Home insurance is a little expense that can save you from a huge setback on your finances in the future. Home insurance is therefore a must for homeowners. The following are its advantages:
It protects your home and other valuable properties. Homeowners insurance does not only protect your main dwelling property, but also the other structures in your compound, such as the shed, the deck, the garage, or the fence. Add-ons can be added to your policy, too, where the other contents of your home will be protected, such as the furniture, home appliances, and electronics.
It can replace pertinent items that you have lost. If your belongings get lost or stolen, you can have them replaced if they have been insured. You can thus obtain financial security. It generally depends on your options in the policy, but insurance can replace your damaged goods, and not merely claim an equivalent.
It covers your home from natural disasters. Every now and then, natural disasters happen – which can be one of the worst nightmares of a homeowner. If your home gets destroyed due to a catastrophe of such kind, you will be spared from the burden of the massive expense of getting your house rebuilt or repaired. It will alleviate the emotional rollercoaster that you and your family might have to go through. For a minimal monthly or yearly payment, your home insurance plan can cover your property from natural disasters such as floods, earthquakes and landslides, among others.
It is affordable. You might primarily think of home insurance to be an unwanted expense, but your small investment for it provides benefits that are worth more than money can buy. If you purchase a more comprehensive plan, the contents of your house can be covered, too. With the nominal rates that you pay for your monthly or yearly insurance premium, your residential property can be protected, and overall, you'll find that purchasing a policy is not expensive at all.
It can protect you and your family from property-related lawsuits. According to your options, your insurance plan can protect you from lawsuits if you have unfortunately damaged another property due to an accident, like a mechanical damage or fire. If a guest is injured at your home, the insurance can cover for the medical expenses.
It can provide you with peace of mind. The luxury of a worry-free mind and a stress-free life is something that money cannot buy, but you can obtain it at a lesser cost through homeowners insurance. If you own a villa or an apartment and you have purchased an insurance policy, you relinquish the responsibility of protecting it to your home insurance.
How to Find the Best Home Insurance Policy
You have to be keen about several factors when searching for the best insurance policy for your home. For one thing, you should determine the type and coverage that's necessary for your property, and what add-ons you should incorporate. How much are you willing to spend for this investment? Take into account the reputation of the insurance provider you would like to work with. How fast can they handle the claiming process, and how is their customer support?
With the long list of home insurance providers and companies that you can come across with, you can narrow down your options by looking at and comparing quotes. It makes sense to do meticulous research so that you can decide on the best plan.
How to Save Money on Your Home Insurance
There are several factors to consider in an insurance policy that affects the rate. The overall price of your policy would be dependent on the condition and location of your property, its total value, how many bathrooms there are, how many occupants, and more. The same goes for the details, the limits, and the add-ons of your plan.
As a new homeowner, you could be eager to save as much money as you can for your home insurance, and you can definitely find a company that can help you in this endeavor. That's what we're here for. As a premier homeowners insurance provider, we will make it easy and simple for you to compare different plans and deliver different quotes to your email in an instant.
We will also provide information and opportunities for discounts where you can minimize the overall cost of your insurance policy. Our goal is to provide you with the best price on the best insurance plan for your home.