Buying a home is one of the biggest purchases you will make in your life. It's important that you understand the ins and outs of a mortgage, the loan you will use to buy this home. There are no stupid questions when it comes to your financial health. Here are a few frequently asked questions compiled for you to feel more informed to buy a home.
How do I find out how much home I can afford?
The best way to find out how much you can afford in a home loan, you should complete a prequalification application with your mortgage lender. This easy application will ask you your credit score, your job history, your personal information, and how much you have for down payment. Once completed, your loan officer will tell you the best loan options for you and what kind of pricing you should be looking for in a home.
It's important to know that prequalification and preapproval are different. Prequalification gives you an idea of how much money you have to work with so that you can start shopping. Preapproval is when the lenders check the information on your prequalification application for accuracy by running your credit score, tax info, and employment history and decide that they are willing to give you a loan for that amount.
Are there things I can do to ensure I get preapproved?
The most important thing to do once you have filled out a preapproval application is to maintain your current financial situation. A new purchase on a credit card, or even paying them all off can throw up a red flag. If you lose your job or get a different loan during the preapproval process, that can throw a kink in it as well.
What do I determine my income and debt ratio?
Your income ratio is simply how much your monthly housing costs would be compared to your monthly income.
Your debt ratio is how much your monthly housing costs plus your debt expenses would be compared to your monthly income. Debt expenses could include car payments, other loan payments, credit card payments, etc.

Do I need mortgage insurance?
For the most part, you don't have to buy mortgage insurance, but it could help you be approved for a mortgage from lenders if they are on the fence about lending to you. This is usually due to a low down payment.
What kind of cash reserves should I have?
Cash reserves are savings that you would have left over after you've paid all the costs and fees and down payments after purchasing a home. These cash reserves could be required from mortgage lenders to ensure that you have enough savings to pay the monthly payments on the loan should you run into any emergencies, such as an illness or loss of job.
What is a mortgage point?
A mortgage point is a fee that you can choose to pay in order to reduce your interest rate. This fee must be paid up front and the amount is determined by the lender. The amount of points you can pay up front is also determined by the lender.

What types of mortgages are there?
There are four basic types of mortgages, some of which you may or may not qualify for:
Fixed-rate mortgage – This type of mortgage is the most popular. This type of mortgage is the least risky because the payments never change for the duration of the loan. If the interest rates are low at the time of your purchasing a new home, this would probably be your best option.
Adjustable rate mortgage – This type of mortgage involves fluctuating payments because the interest rate will adjust with the current trend of the market.
Government loans– These types of loans are insured by the government and are meant to help first time home buyers or veterans to be able to afford a home.
Conventional loans – These are not insured by the government.
How much interest will I be paying?
Your APR, or annual percentage rate, will be determined by many different factors. This number will determine how much interest you will be paying on your home. It includes not only your interest but also any points or fees paid up front. This will be the total number you are paying for the loan in the span of a year, or how much it is costing you to use the loan.
Most Popular Mortgage Insurance
Low Rates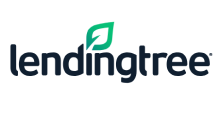 Different types of loans

Easy to use terms

Educational materials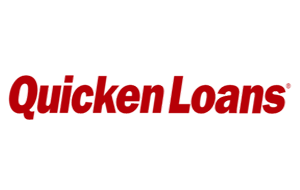 Apply to get your home loan with America's largest mortgage lender

Before you buy a house, calculate how much your mortgage payments could be

Highest in customer satisfaction

Great Mortgage Learning center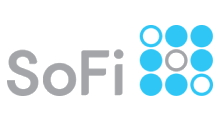 Award Winning National Mortgage Company

Real bank with real people to help you

Check interest rates without entering any personal info

Get pre-qualified for a loan in minutes online
* This content is not provided by the financial institution or the offer's provider. Any opinions, analyses, reviews or recommendations expressed here are those of the author's alone, and does not constitute a financial or expert advice.
We receive advertising fees from the service providers we rank below.
Advertising Disclosure