As you shop for a house, you will most likely be confronted with a choice between a fixed-rate mortgage or an adjustable-rate mortgage.
The core principle that guides your decision will center around interest rates and interest expense over the life of your mortgage.
Depending on your financial situation and goals for the home, it's worth considering both options to ensure that you get an affordable and manageable mortgage.
Today, we will discuss the main differences between fixed-rate and adjustable-rate mortgages and how to choose the right one for your situation.
Buying a House
For most people, buying a house is one of the most important, thrilling, and potentially stressful purchases of their lives.
By being financially prepared and making a detailed plan on how you are going to finance your home, you can relieve much of the stress associated with the transaction.
Researching and comparing interest rates, shopping around with pre-qualifying and pre-approval tools will make the process even faster because you will have a general idea of how big of a mortgage you can afford and the general interest rate range you will fall into.
Fixed-Rate Mortgages
Fixed-rate mortgages are long-term loans used to purchase homes at a specified interest rate that will not change over the life of the mortgage.
A majority of mortgages today are fixed-rate mortgages due to the average interest rate being historically low.
Most fixed-rate mortgages have a term of 15, 20, or 30 years With 30-year mortgages being the most common.
30-year mortgages are the most common because they generally have the lowest and most affordable monthly payment. However, just lower payment comes at a higher overall cost because the interest has a long time to amortize, Whereas paying a higher monthly payment for a 15-year mortgage would substantially decrease the amount of interest you will pay over the life of the loan.

Adjustable-Rate Mortgages
Adjustable-rate mortgages (ARMs) are more complicated than fixed-rate mortgages because your interest rate is variable.
Most ARM loans have a fixed period that can range from one month up to 10 years where you will pay a below-market interest rate, and after the initial term, the loan will be subject to an adjustment that was pre-arranged at the beginning of the loan.
For example, if you take out a 7/1 30-year mortgage with a 2-2-6 cap structure, your interest rate will change in year eight after your initial rate.
This can sound complicated, so let's break down the pieces, so you understand how they work.
The beginning introductory rate for this mortgage is 3%. For the first seven years, you will pay 3% interest on this mortgage. In year 8, the adjustable-rate will kick in, and will increase by 2% annually depending on the treasury bill interest rate. If national interest rates drop, it is possible that your interest rate may as well. However, if it goes up, so will your adjustable-rate mortgage.
In our 2-2-6 structure, Your interest rate increase will be capped at 6%, so you will never pay more than 9% interest on this mortgage.
As you can see, an ARM loan can be beneficial if you can afford the payments, but it can increase significantly if interest rates rise, so make sure you can afford a worst-case scenario monthly payment if you end up paying the maximum interest rate.
Most Popular Mortgage Insurance
Low Rates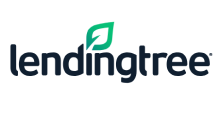 Different types of loans

Easy to use terms

Educational materials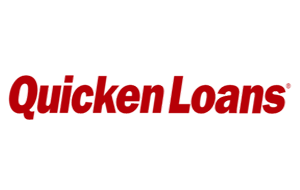 Apply to get your home loan with America's largest mortgage lender

Before you buy a house, calculate how much your mortgage payments could be

Highest in customer satisfaction

Great Mortgage Learning center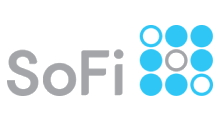 Award Winning National Mortgage Company

Real bank with real people to help you

Check interest rates without entering any personal info

Get pre-qualified for a loan in minutes online
How To Choose
Both adjustable-rate mortgages and fixed-rate mortgages enable you to finance the purchase of your home. However, they both have significant pros and cons depending on when you borrow and what your goals are.
Let's dive into a couple of scenarios where each of these loan options may make sense for you and your financial situation:
You May Want To Consider A Fixed-Rate Mortgage
Fixed-rate mortgages lock in a set interest rate over the life of the loan, so you know what you will pay every month until it is paid off for your refinance.
If You Want A Predictable Payment
For most people, they can budget for predictable monthly payments and anticipate our ideal for long-term loans. If you fall into this category, there are not much better options than a fixed-rate mortgage.
If cash flow and predictability are key components of your budget, and you are interested in a fixed-rate mortgage, make sure that you are getting the optimal rates for your situation.
Although a fraction of a percentage point may not seem substantial at the beginning of your mortgage, every basis point you can deduct can save you thousands of dollars by the time you pay it off.
If Interest Rates Are Likely To Rise
Another situation where fixed-rate mortgages are generally a better bet will be if interest rates are expected to rise. Currently, in 2021, federal interest rates are historically low and close to 0% in some instances.
Since they don't have anywhere to go but up, and if you plan on living in your home for a long time and would rather not refinance, then a fixed-rate mortgage may be the best choice for you.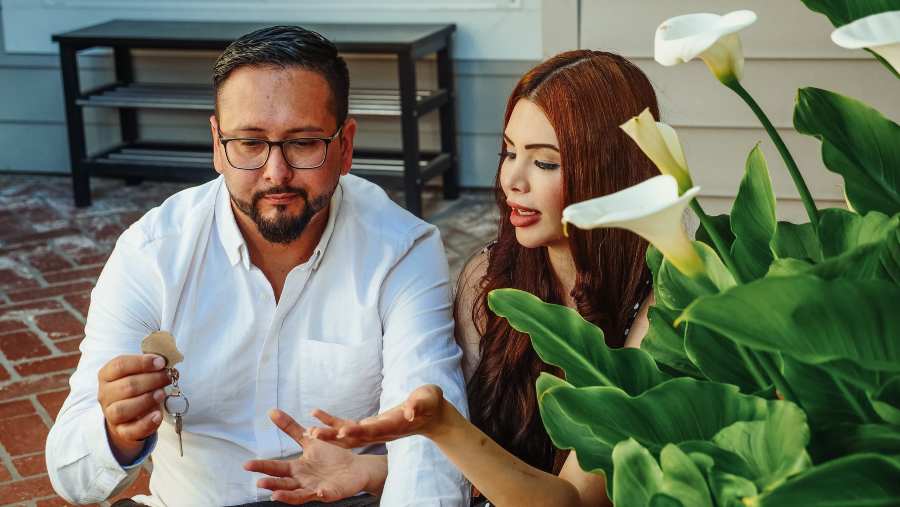 You May Want To Consider An Adjustable-Rate
Adjustable-rate mortgages all for the benefit of a below-market interest rate for a predetermined period ranging from one month to 10 years, depending on how you structure the loan. Once the introductory period ends, your mortgage will be subject to a regular interest rate adjustment as rates change on the open market.
If You Plan On Selling The Home Soon
Adjustable-rate mortgages made make sense for you if you plan on flipping or selling a home soon. Since you will pay less in monthly payments during the introductory period, it may be beneficial to capitalize on the lower rates as long as you sell the home before the adjustable rate kicks in.
If this strategy sounds ideal to you, take some time to calculate what your highest monthly payment could be if you ended up paying the maximum interest rate after the introductory period.
You Expect A Significant Income Increase
Many professionals in law school, business school, or medical school generally experience a significant increase in their income once they finish their education and begin a full-time job.
For example, if you are in your final years of residency in medical school, and you find a house that you really like, an adjustable-rate mortgage will enable you to pay a lower payment upfront and give you some time to get acclimated to your new life as a doctor so that when the adjustable-rate kicks in you will be able to afford the payments.
Final Thoughts
Although fixed-rate and adjustable-rate mortgages enable you to finance a real estate purchase, they are extremely a friend and how they are structured.
Take the time to compare your options and calculate your potential savings if you are deciding between fixed-rate or adjustable-rate loans.
If you have other questions about mortgages or want to learn more about mortgage providers, check out our library of reviews and guides!
* This content is not provided by the financial institution or the offer's provider. Any opinions, analyses, reviews or recommendations expressed here are those of the author's alone, and does not constitute a financial or expert advice.
We receive advertising fees from the service providers we rank below.
Advertising Disclosure