Homeownership is an important financial milestone for many Americans. When you have your own home, you get to decide how it looks, what furniture you get, and even build wealth.
However, some risks are associated with owning a home, including damage, vandalism, theft, and more. Although these are not pleasant topics, they are still very real, and homeowners insurance is one of the best tools to protect against any of these losses.
Before you go and buy a new homeowners insurance policy, it's important to understand how much coverage you need, what type of policy you should buy, and how much you want to pay for your deductible.
Today, we will discuss some of the most important aspects of purchasing a homeowners insurance policy and how to find the right amount of coverage for your home.
Homeowners Insurance
Homeowners insurance is a type of insurance line designed to reimburse and pay for damage caused by covered losses that happen to your home.
If your roof collapses from the weight of snow or a fire break out in your kitchen, your homeowner's insurance policy will step in and pay for the repairs so that you don't have to pay out-of-pocket.
Most policies will pay for all repairs up to the price of rebuilding an entire home. Homeowner's insurance policies will also pay for temporary housing if your home is rendered unlivable while it is being prepared.
Choosing The Right Policy
All homeowners insurance policies vary depending on the age, value, and condition of the home being insured. Some policies are standard that will work for most homes, while others are more comprehensive and have fewer exclusions.
It's important to research your options before choosing a policy to apply for because you want to make sure you get adequate coverage for your home without overpaying for your premium.
HO-3
HO-3 Is the standard homeowner's insurance policy offered by most insurance companies, and they cover 16 different perils that could befall your home. While these perils seem limited, they account for the majority of claims filed by homeowners:
Lightning and fire
Volcanic activity
Smoke
Explosions
Falling objects
Damage from Power surges
Sudden defects in hot water systems
Overflow of water and discharge from plumbing and air conditioning systems
Air conditioning and plumbing freezing
Snow ice and sleet damage
Theft
Vandalism
Damage from vehicles
damage caused by aircraft
Riots
Windstorms and hail
If you have a mortgage from a bank or other lender, they most likely require you to have homeowners insurance to help protect their investment. Since a lender is taking a risk by issuing a loan, having a homeowners insurance policy in place will mitigate a majority of their financial exposure.
Even if you do not have a mortgage, the HO-3 coverage level is ideal for most homeowners because it drastically reduces the risk of paying for expensive repairs out of pocket.
HO-5
HO-5 policies are designed to pay for damages to well-maintained, valuable homes in low-risk areas. Many insurance providers do not offer these policies, so if you are interested in an HO-5 insurance policy for your home, finding a provider may require extra legwork.
These policies offer all of the coverage included with HO-3 policies, plus any additional coverage that is not named as an exclusion on the policy.
Special Coverage
Many standard homeowners insurance policies do not cover certain perils. Certain geographic areas are more susceptible to fires, hurricanes, or earthquakes, so depending on where you live, you may need to purchase additional insurance for those natural disasters.
Flood damage is excluded from most homeowners insurance policies, so if you live in an area prone to floods or in a house that has old plumbing, you may want to purchase additional flood insurance.
Earthquake
Earthquakes, landslides, and mudslides can all bring catastrophic damage to a residential area. Although general homeowners insurance policies do not cover damage caused by earthquakes and landslides, you are still able to purchase additional insurance supplements that will pay for damage caused by earthquakes and landslides.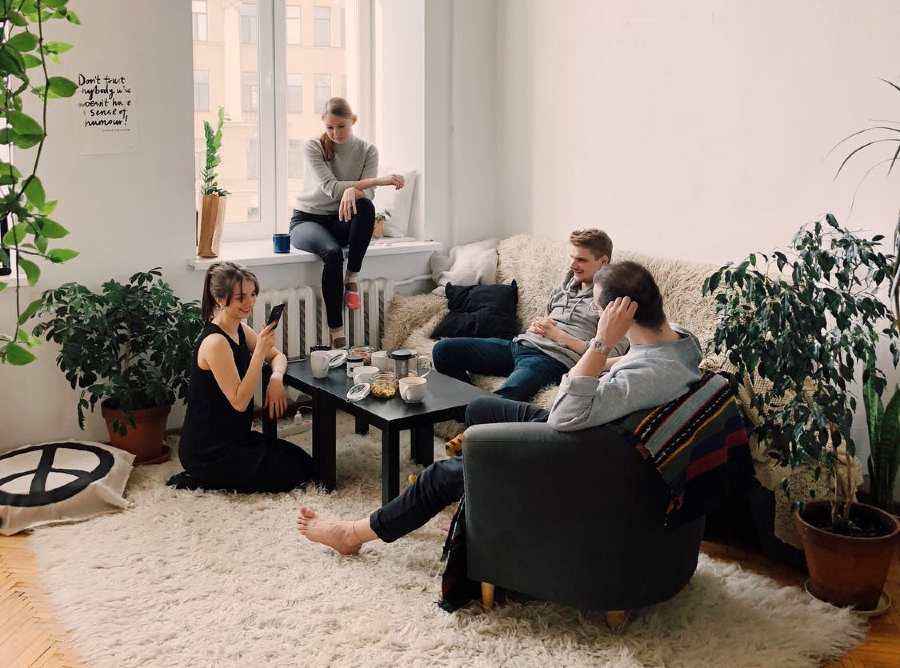 As you look for an insurance policy, be realistic in the amount of coverage you are likely to need. For example, you do not want to purchase too much insurance and overpay for your premiums. You also do not want to be underinsured, so if something does happen, your policy will not be able to fully reimburse you.
There is a sweet spot where you have enough insurance to pay for a total loss scenario, but you are not paying for insurance you cannot use.
Deductibles for homeowners insurance policies are very similar to auto insurance policies and other insurance policies that require you to pay a deductible.
If you set a high-deductible, your monthly premium will be lower, but you will have to pay more out-of-pocket when you file a claim.
Liability and medical claims generally do not require you to pay your deductible, only home repairs and rebuilding.
Final Thoughts
Hopefully, you can see how important homeowner's insurance is to your personal finances because it alleviates most of the financial risk; if something happens to your home, you will not be on the hook to pay for all of the repairs out of pocket.
If you want to learn more about how homeowners insurance works, please check out our other guys and reviews if you want to see some of the top homeowner's insurance providers on the market.
* This content is not provided by the financial institution or the offer's provider. Any opinions, analyses, reviews or recommendations expressed here are those of the author's alone, and does not constitute a financial or expert advice.
We receive advertising fees from the service providers we rank below.
Advertising Disclosure