Insurance is an essential purchase for both homeowners and renters. Adequate insurance means that if any covered loss or peri, your property suffers will be reimbursed, and you will not need to pay for the damage out of pocket once you pay your deductible.
While there is considerable overlap between homeowners and renter's insurance, there are a couple of major differences that consumers should be aware of.
Today we will discuss how homeowner's and renter's insurance works, who the policies are for, and ultimately point you in the direction of the best insurance type for your living situation.
Homeowners Insurance
Homeowner's insurance provides property and liability coverage for homeowners who live in their primary residence.
There are no requirements for homeowners to maintain a homeowner's insurance policy. Still, the cost/benefit of forfeiting insurance coverage is such a wide gap that insuring your home should be a no-brainer.
For example, if a hailstorm damages your roof or car, if one of your guests breaks their leg on your deck, or if a fire breaks out and renders your home unlivable, you would be on the hook for thousands of dollars in damages and repairs.
Or, you could pay for an insurance policy and only be on the hook for your deductible. Since any of those covered losses could easily cost more than $20,000 in materials or legal fees, the price of your premium may not seem so bad anymore.
On the other hand, if you have a mortgage on your home, then 9/10 times your lender will require to maintain a homeowner's insurance policy with HO-3 coverage at a minimum.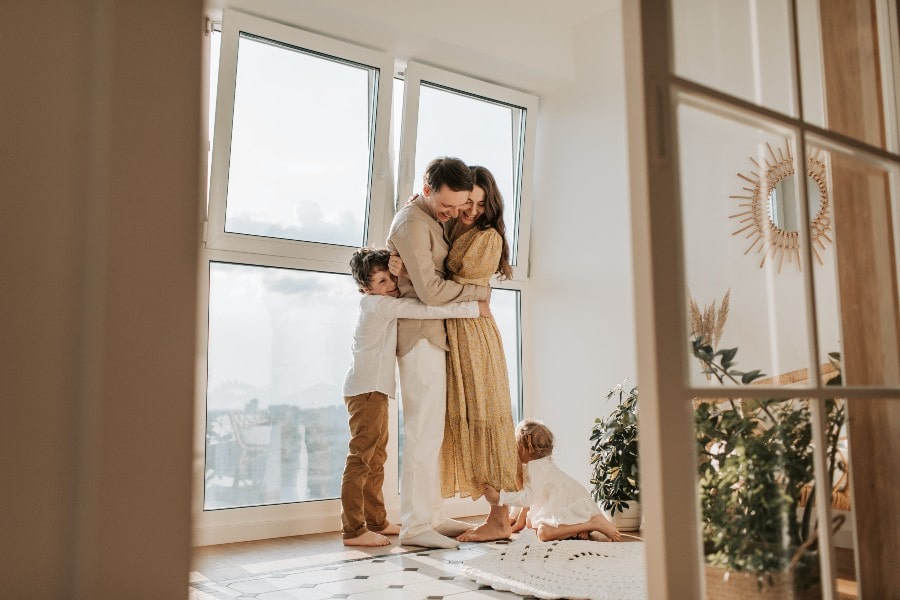 Renter's Insurance
Consumers who enjoy the ease and flexibility of renting can purchase renter's insurance to protect their personal property and possessions and cover them if someone incurs an injury at their rented home.
Renter's insurance covers your property against theft, loss, vandalism, and more.
Renter's insurance is one of the most "bank-for-your-buck" lines available because you get an immense amount of coverage for an average monthly premium of $30.
For example, renter's insurance covers your property, even if you are traveling. So if you are traveling abroad and your luggage gets stolen, you can file a claim with your renter's insurance policy.
Renter's insurance is especially important because the property owner's homeowner policy does not extend to personal property inside the dwelling. There is a misconception that the landlord's policy will cover damage to the tenant's property, but the reality is the coverage only extends to the building and appliances.
Similarities
Now that we have a brief overview of homeowner's and renter's insurance, let's discuss the similarities between the two.
Aside from dwelling coverage, renter's insurance and homeowner's insurance provide essentially the same benefits targeted towards two different demographics. Since renters do not own the building they live in, their premiums and deductibles are lower because there is less risk for the insurance provider.
Additional Living Expenses
Homeowner's who experience a serious loss such as fire, or a roof collapse may find their home unlivable while it is being repaired. Their homeowner's policy will step in to cover the repairs and pay for temporary lodging and food until they can return to their home.
Likewise, if a rental property is rendered uninhabitable, a renter's insurance policy will pay for temporary housing expenses until they can move back into their rental.
Liability coverage protects homeowners and renters in case someone gets hurt while they are visiting or if they cause damage to someone else's property.
For example, if you host a party and one of your guests trips and requires a trip to the hospital, you may be liable for any legal fees from a lawsuit. Your policy will pay for legal costs if you are found liable, which can save you thousands out of pocket.
Both homeowner's policies and renter's policies provide medical Payments for injuries incurred on their property or the home they are renting. Since medical costs can easily reach upwards of $10,000, maintaining a renters or homeowners insurance policy and protect your finances if somebody gets hurt.
Personal Property Coverage
Most people keep their belongings where they live, either in a home they own or a rented apartment or house. Personal belongings can be very valuable and sentimental, and losing them to theft or destruction can be expensive and emotionally taxing.
Homeowner's insurance and renter's insurance will reimburse you for a covered loss up to your policy maximum if your property is stolen, destroyed, or vandalized.
As you can see, homeowners insurance and renters insurance provide most of the same coverage across the board, but there is one significant difference between the two types of insurance.
If you rent your apartment or home, you do not have any ownership stake or responsibility for the building other than maintaining and keeping it clean. However, if you own a home or have a mortgage, you are responsible for repairs and rebuilding if it is damaged or destroyed.
Dwelling coverage pays for materials, construction, and more if your home suffers a covered loss.
Tying Everything Together
Homeowner's insurance and renter's insurance provide security and peace of mind because your home and personal belongings will be protected from damage and theft, and in the event of a covered loss, your policy will reimburse you, so you do not have to pay out-of-pocket.
If you are interested in learning more about homeowners insurance, please check out our other guides and reviews to find some of the best providers on the market.
We receive advertising fees from the service providers we rank below.
Advertising Disclosure