Sproutt Life
The average person will invest in a wide range of insurance policies over the course of their lives, such as auto insurance to renter's insurance. Life insurance is one of the most important forms of them all, offering total peace of mind and the comfort of knowing that even if the holder passes away, their family will be taken care of.
The best life insurance policies can help to cover day to day costs for your loved ones, pay off debts and other expenses, support dependents in need, and even help to pay for funerals too. However, there are a lot of different providers out there, and choosing between them isn't always easy. Sproutt is one company you might consider, and this Sproutt life insurance review will tell you all you need to know.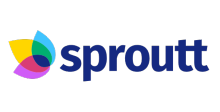 Clever Quality of Life system
Several insurance options to choose from

We receive advertising fees from the service providers we rank below.
Advertising Disclosure