Pumpkin Pet
Pumpkin Pet Insurance may be new to the insurance scene, it but creates a user-friendly experience. Pumpkin is somewhat different. Instead of solely focusing on medical costs, Pumpkin Pet Insurance shifts focus to preventative care. The point of this focus is to avoid expensive medical costs and long-term medical care.
Pumpkin does have a unique selling point and it could help keep your costs low too. So, it's a smart way to save a few dollars. There's never been a better time to get pet insurance and Pumpkin is one to watch.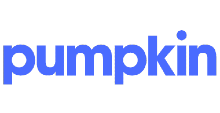 Approved claims paid immediately
Supports all major lenders

We receive advertising fees from the service providers we rank below.
Advertising Disclosure