Lending Tree
Whether you're looking to buy a new car, fund a special event like a wedding, or cover the costs of an unexpected problem in your life, getting a personal loan is often a great option when you need cash quickly. However, there are a lot of different loan providers out there, and they're not all equal, so how do you choose between them? Well, LendingTree is a loan comparison company that can help to simplify the process, and our LendingTree review will give you the full lowdown on this business.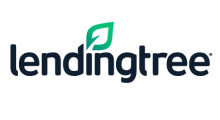 Many different types of loans available
Useful online mortgage calculators
Pros
No fees to worry about
A trusted and experienced broker
Wide range of loan rates and terms
Cons
Specifics can vary depending on the lender you choose

We receive advertising fees from the service providers we rank below.
Advertising Disclosure