Hartville
Hartville Pet Insurance has been an established name in the industry for some time now. It's actually one of the oldest pet insurers and is in partnership with the American Society for the Prevention of Cruelty to Animals. They take pet care seriously and enable you to create a customized pet insurance plan.
Hartville offers some of the lowest deductibles available for pet insurance and is an innovative insurer. It's an impressive insurer because if your pet does need medical care, a lower deductible may be easier to pay. What's more, there is coverage available for cats, dogs, and even horses.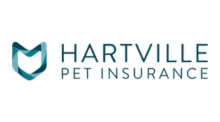 Approved claims paid immediately
Supports all major lenders

We receive advertising fees from the service providers we rank below.
Advertising Disclosure