Farmers
Renters insurance is a form of protection against unexpected events that could lead to the loss of your personal property and assets. This type of insurance is targeted at people living in a rented apartment and without any form of protection. Renters insurance will protect you from heavy financial expenses if any of your covered items get stolen or damaged. Depending on your insurance provider, you could also get additional coverage in case you're unable to live in your apartment for a while. When searching for renters insurance, you will come across several options with just a handful offering impressive rates and reasonable plans. Farmers is one of those options you can trust to give you maximum protection.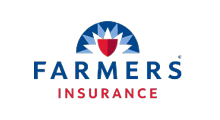 Easy insurance claim process
Extra coverage benefits

We receive advertising fees from the service providers we rank below.
Advertising Disclosure