Fabric
Life insurance is one of the most important forms of insurance a person will ever buy, but unlike other forms of insurance, it's not actually designed to directly help the holder; instead, it helps their families through difficult times if they happen to pass away, and it can be invaluable for helping one's spouse or children deal with the financial hardship of a sudden loss.
Payouts from life insurance policies can ease the grieving process, as well as helping to cover funeral costs, pay off debts, pay for college if children are present, and much more, but it's vital to find the best policy to truly meet your needs. Fabric life insurance is one company you might like to consider, and this Fabric review will give you all the information you need on this company.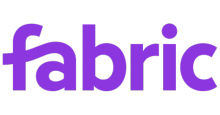 Easy online applications
Charitable donation included

We receive advertising fees from the service providers we rank below.
Advertising Disclosure