Progressive Auto Insurance
Popular for its helpful online tools, Progressive auto insurance ranks as one of the biggest car insurers in the USA. It boasts of a customer base of more than 18 million drivers across the country and claims a share of 12.25% of the auto insurance market in terms of direct premiums written.
Progressive has been in business for over 80 years and has grown tremendously. Due to its large size, it is able to offer a wider range of car insurance coverage options more than its competitors. It also boasts of a 24/7 professional customer service team and made headlines as the first auto insurance to enact services such as installment plans for paying insurance premiums and drive-in claims service.
In this review, we take a look at all Progressive insurance has to offer including its discounts, claims policy, and add-on coverage options. Read on to find out about the coverage options available for you.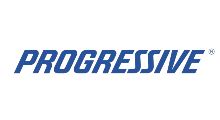 Over 80 years in business
24/7/365 support

We receive advertising fees from the service providers we rank below. Advertising Disclosure
learn more