Blue Sky
Renters insurance might not be compulsory in all states in the US, but it is highly recommended for renters. With this type of insurance, you can safeguard your personal items and also give your housing some protection. Renters insurance doesn't just cover your personal property but also protect you from lawsuits and cover your living expenses in case you have to move out of your home for a while. If you're looking for the best renters insurance in the US, then look no further than Blue Sky Coverage Insurance! Blue Sky Coverage Insurance is an insurance comparison website that allows you to compare renters insurance rates in order to find the best one for your needs.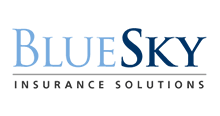 Shop all insurance companies at once
Special rates for 1st time home buyers

We receive advertising fees from the service providers we rank below.
Advertising Disclosure