Bestow Life
Death is one of the few sure things in life and preparing for it with the right life insurance could help to make a real difference to those you leave behind if any unexpected accidents or unforeseen emergencies occur. Without it, your nearest and dearest could be left in a terrible situation, not only having to grieve, but also having to cope with new financial challenges.
Life insurance solves this problem, guaranteeing that the loved ones of those who pass away will receive the money they need to cope. It can be used for day-to-day expenses, as well as paying off debts and much more. There are various life insurance companies out there, each with their own advantages, and Bestow is one you might be considering.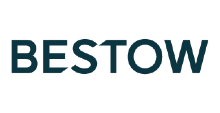 Affordable premiums
Fast and convenient quotes

We receive advertising fees from the service providers we rank below.
Advertising Disclosure