AmOne
If you find yourself in need of some extra money to cover unexpected or unplanned costs, it's important to choose the right lender. There are a lot of banks and private lenders out there who can offer you loans, but rates, terms, and specifics can vary wildly, and you often have to be willing to put in extra effort to find the best value loan for you. AmOne can help with this, letting you compare quotes from a myriad of providers in mere minutes. Our AmOne review will show you how it works and help you see if this company is worthy of your time and attention.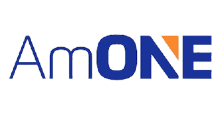 Offered Nationwide Since 1999
U.S. Based Live Support
Pros
Simple and free to use
A wide range of loan options
Save time
Cons
Customer support could be better

We receive advertising fees from the service providers we rank below.
Advertising Disclosure