AgileRates
If you rent an apartment in the US or any country at all, it's advisable that you have a renters insurance plan in place. Renters Insurance provides cover from unexpected expenses that come as a result of damage or loss of your belongings. In addition to that, you also get cover from lawsuits and medical bills if someone gets injured in your apartment. Some insurance providers will pay for your additional livings costs if you have to live out of your apartment for a while. With AgileRates, you can easily compare renters insurance quotes from top carriers in the US and get the best one for your needs. Regardless of your budget, there's always a renters insurance company you can find on AgileRates.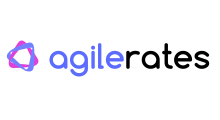 Compare 70+ Insurance Companies for the best price
Available in all 50 states

We receive advertising fees from the service providers we rank below.
Advertising Disclosure