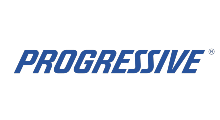 Renters insurance is your assurance of maximum protection from financial loss due to unexpected events. A renters insurance policy will safeguard your expensive and valuable items from theft, fire, vandalism, and other possible occurrences. When it comes to providing renters insurance, only a few providers in the USA know how to get the job done and Progressive is one of them.
Overview of Progressive Renters Insurance
Founded in 1937, Progressive Insurance is one of the most recognized insurance companies in the US. It was established to provide basic insurance plans that people could afford. While the company is best known for its auto insurance, it also offers a bunch of other insurance plans at very competitive rates. It also is renowned as the first company to offer its policies online for customers.
Progressive offers the usual basic renter's insurance plan like every other insurer. However, unlike other insurance companies, their plans come with add-ons and extras. Extra coverage aims to handle personal needs that are usually not covered by a basic plan. It helps people seeking insurance to customize their coverage to suit their needs.
When it comes to application processing, Progressive Insurance takes the lead. Its most notable feature is The Name Your Price tool. This tool will help you get a policy that aligns perfectly with your budget. There is also a comparison feature that shows competitors' quotes and their rates side by side with Progressive's quote for the same insurance coverage plans.
Furthermore, there is a smartphone app where you can report a claim and request roadside assistance (depending on your insurance coverage).
Back to top

↑
What Does Progressive Renters Insurance Cover?
A standard Progressive renters insurance policy should cover all your needs However, there are extra coverage options in case you need more.
Personal Property – This plan will cover your belongings if they get damaged or stolen. This includes your furniture, electronics, and clothes. This policy will give you protection against weather, fires, theft/vandalism, water damage, and any other incident you would like to include in your policy. The personal property plan will cover your belongings regardless of where they are. This means your belongings will get repaired or replaced even if they are in your car, storage, or anywhere else apart from your apartment.
Loss of use – This policy will cover your temporary living expenses if your home becomes uninhabitable. If your living place gets damaged due to a loss covered on your policy and you need to stay elsewhere for a while, this plan will pay for your living expenses including rent and food. Depending on your agreed policy, this plan may cover fires, gas leaks, and other incidents that would make your home uninhabitable.
Personal liability – if someone gets injured in your home and you get sued, this plan will cover your expenses. It will also pay for your court fees.
Medical payments – This plan covers injuries at your home. If someone gets injured at your residence, this plan will pay for their medical bills.
Water back-up – This will provide coverage against water damage from sump pumps and sewers. If the sump pump/sewer system in your home gets backed up, water can seep into your home and cause a mess. It could also damage your belongings. This plan will cover these damages and help with water removal.
Personal injury – This plan will cover the costs of your legal fees and pay for additional damages from libel lawsuits or slander.
Back to top

↑
How to Apply for Progressive Renters Insurance
Progressive renters insurance rates are provided by affiliated insurers. When signing up for a quote on the site, you will get a bunch of offers and rates for you to make your pick.
To get started, you need to visit Progressive renters' insurance website.
In the form area, you can add an extra insurance plan (e.g auto insurance) to get a discount. Also, add your zip code and then click on Get a Quote.
Enter some basic information about yourself and property. This information should include the belongings you want to secure. You can use The Name Your Price tool to get the best quote that would fit your budget.
You might also be required to provide some information about your current renter's insurance provider and your history of insurance claims. Depending on your insurance history, you might get to pay less for your monthly insurance premium.
Progressive Renters Insurance will then process your information and provide you with relevant quotes from its network of affiliated insurers.
Back to top

↑
We receive advertising fees from the service providers we rank below. Advertising Disclosure
learn more