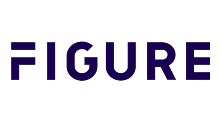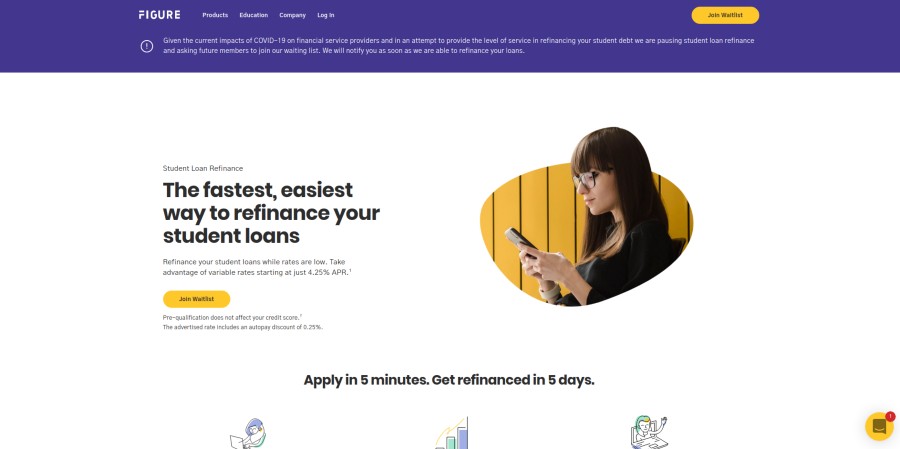 Student loans are absolutely vital for the vast majority of people wishing to head off to college and enjoy all the benefits of higher education, but there are many different providers of student loans out there, meaning that students need to take their time, do their research, and make the right call in order to get the best possible rates and save the most money in the long haul. This review will take a closer look at one company that can help you get a better deal on your student loans through refinancing: Figure.
Overview of Figure
Figure, also known as Figure Lending, started off in 2018 and was originally focused on offering home equity lines of credit. It expanded its offerings to include student loan refinancing in late 2019. It's important to note that Figure doesn't provide student loans, only student loan refinancing, meaning that the company will basically pay off your existing student loans and give you one new loan, usually with a better rate than you had previously.
Back to top

↑
Features of Figure Student Loans
So what makes Figure stand out as one of the better options to choose if you're on the lookout for student loan refinancing? Here are some key features of this provider:
Speed and Convenience – One of the main aims of Figure that helps to set it apart from the crowd is its speed and convenience. This company is all about doing things as quickly and simply as possible, reducing the hassle and stress for its customers and making the whole process of student loan refinancing seem a lot easier to understand. Figure uses a 100% paperless system, and everything is done online, so it's very straightforward.
Save Money – One of the main reasons so many students and graduates seek out student loan refinancing is because of the money-saving potential this process can offer. And with Figure, you really can save quite a lot of cash, especially if you happen to have a good credit score, as this will lower your rate even further.
Excellent Customer Support – Another key feature that helps Figure stand out from the crowd is its super customer support team. They're available over the phone or via live chat from 6am to 6pm PST, Monday to Saturday, always ready to lend a helping hand and answer any questions or queries you might have.
Back to top

↑
How Does Figure Work?
Read on to learn all about the process of applying for student loan refinancing with Figure:
Visit The Figure Site – The first step of finding student loan refinance with Figure is heading to the official site and beginning the pre-qualification process by clicking on the 'Find My Rate' button.
Fill Out The Form – Figure will then present you with a super simple form to fill out. Filling this form will not result in a hard credit check and won't affect your credit score in any way. Instead, it will simply show you what kind of rate you can get from Figure.
Confirm – If you're happy with the offered rate, Figure makes the whole application process super simple. Everything is done online, with no papers needing to be printed or filled out or sent off anywhere. Once you've confirmed the order, Figure handles everything and can refinance you in just 5 days.
Back to top

↑

We receive advertising fees from the service providers we rank below.
Advertising Disclosure