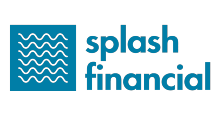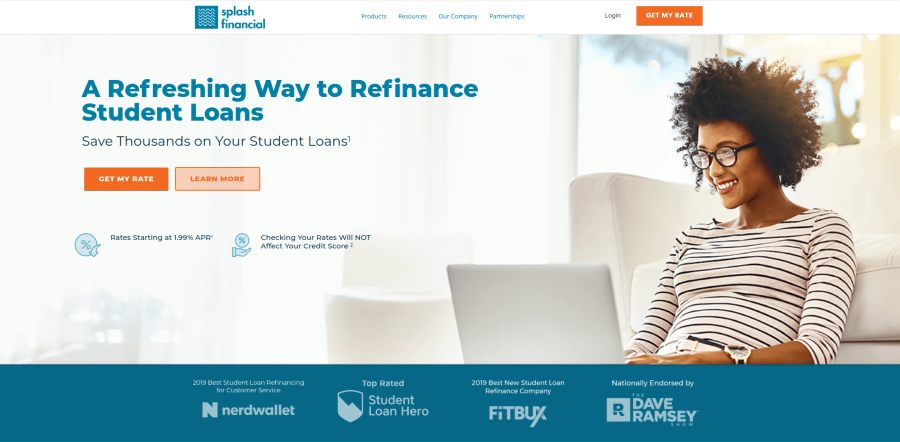 With the average cost of a college education seeming to rise higher and higher with every passing year, it's only logical that student loans have become increasingly important to students all across America. There are a lot of different providers of student loans and student loan refinancing out there, and it's so important to stay in control and on top of your loans in order to get the best possible rates and ultimately, pay the least money in the long term. With that in mind, let's take a closer look at one company that can help you save on student loans: Splash Financial.
Overview of Splash Financial
Founded in 2013, Splash Financial is not a provider of student loans or student loan refinancing. Instead, it serves as an online marketplace for students and graduates to compare refinancing offers from a range of different companies and then choose the best one, with a rate and term that suits them and their situation.
Back to top

↑
Features of Splash Financial Student Loans
If you're on the lookout for student loan refinancing, Splash Financial is a top rated marketplace to help you get a good deal. Here are some aspects that help this site stand out:
Compare Your Options – Splash Financial lets you refinance loans from U-Fi, Laurel Road and Pentagon Federal Credit Union and works together with a trusted network of banks and credit unions in order to provide users with a range of options.
Money-Saving – With variable rates starting at just 1.99% APR and fixed rates starting at 3.2% APR, Splash Financial really can help you cut down the repayment costs of your student loans. With a lower rate, you'll be paying less back on your student loans in the long term.
Simple and Speedy – Splash Financial makes the whole process of student loan refinancing very simple, straightforward, and speedy too. Checking your rates and options in this online marketplace couldn't be easier and doesn't affect your credit score, with the initial application process taking just a few minutes to complete.
Back to top

↑
How Does Splash Financial Work?
Read on to learn all about the process of applying for student loan refinancing with Splash Financial:
Head to the Site – Of course, the first logical step of seeking student loan refinancing with Splash Financial is to visit the company's site and then click on 'Get My Rate' to get started.
Enter Some Details – Next, you'll be asked to provide some simple info regarding your loans, before being presented with a range of rates and offers that you can choose from. The whole process is totally free and Splash Financial has some super customer support workers to help out if you have any questions.
Select A Plan That Works For You – Splash Financial will offer you a range of different refinancing plans to contrast and compare. When you're happy with one of the plans, you can proceed to the next stage and confirm your refinancing without the need for any complicated paperwork or tedious form-filling.
Back to top

↑

We receive advertising fees from the service providers we rank below. Advertising Disclosure
learn more