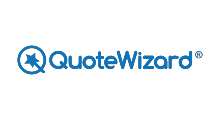 Renters insurance is an essential and inexpensive investment if you're living in a rented apartment. It provides coverage for your property and liability that aren't covered by your landlord's homeowner's insurance. This type of insurance also helps to cover the cost of relocating to a new living space if your primary home is damaged and requires repairs. Some renters insurance will provide additional coverage against credit card fraud and identity theft. You may also get protection for your business property. This will usually cover damages and legal fees. The coverage options and rates available to you depends on your insurer. This is why comparing renters insurance providers before signing up is very important. With so many options available, you will need a comparison tool like Quote Wizard to help you find genuine providers.
Overview of Quote Wizard Renters Insurance
Quote Wizard is a comparison site that helps you to compare rates from insurance providers in the USA. While you may prefer only the best insurance companies, checking out as many options as you can will not only help you discover better options, but also help you find more coverage plans. Some insurance companies offer extra benefits that come at no added cost. With other companies, you would have to pay a fee to use these extra coverage plans.
Quote Wizard makes it easier for you to weed out companies with high rates and go for the ones with reasonable plans and track records. Quote Wizard has been in operation since 2006 and has since helped more than 50 million people to find the right insurance plan.
Their services go beyond renters' insurance. You can also compare auto insurance, home insurance, health insurance, and life insurance rates. Quote Wizard also provides reviews on several insurance companies to help guide you on picking the right one.
The best thing about this comparison site is that they are not affiliated with any insurance company. This means you are not restricted to just a few companies, instead, you have a long list of options right at your fingertips.
Back to top

↑
What Does Quote Wizard Renters Insurance Cover
Personal Property – This is the standard coverage plan offered by most providers. This plan will cover the cost of repairs or replacement of your belongings if they are damaged by a covered event. The perils covered by a typical renter insurance policy include fire, lightning, windstorm, hail, riots, theft, vandalism, falling objects, water damage, freezing pipes, and damage from steam heaters.
Personal Liability – If your neighbor or guest gets injured in your rental apartment, you may be held responsible. You may end up getting sued if your pet bites someone on your property. This insurance plan will cover the legal and medical fees that can accrue from such events. This plan may also cover damages to your neighbor's house caused by you or your apartment.
Additional Living Expenses – If your apartment becomes unlivable or gets damaged and requires repairs, you will have to live elsewhere for a while. This plan will pay for your lodging and feeding while you live in a new space. This plan may pay your extra living costs until you are able to return back or for a limited time period. Make sure to read and understand this coverage plan before opting for it.
Identity Theft – Some insurance providers will offer you benefits like credit card monitoring and will alert you if your personal information or identity gets stolen. This plan may also cover the theft of your credit card. If your credit card is stolen and used to make purchases, your insurer will reimburse the lost funds.
Loss While Travelling – This policy will replace your items if they get stolen while you are on vacation.
Back to top

↑
How To Apply For Quote Wizard Renters Insurance
Signing up for Quote Wizard renters insurance is very easy and would take only a few minutes. Before you think of signing up, you should calculate the worth of your personal items and decide just how much coverage you need. This will help you determine the perfect coverage for your possessions.
To sign up to Quotes Wizard renters insurance, simply go to the signup page and type in your zip code. This helps the tool to pick insurance companies that offer coverage within your region.
You will also be required to provide your personal information, coverage options, and contact information to receive quotes.
Back to top

↑
We receive advertising fees from the service providers we rank below. Advertising Disclosure
learn more