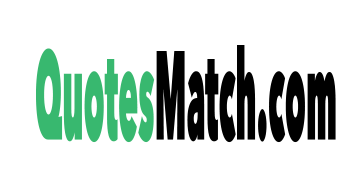 Homeowner's insurance isn't just a luxury; it is a major necessity for anyone that owns a home. With a homeowner's insurance in place, you can give yourself, your property, and your valuables extra protection from petty thieves and natural disasters. You can also prepare yourself for legal fees, medical costs, and everything else that comes with owning a home. In your long search for the right homeowner insurance carrier, you will come across many providers. Consider opting for QuotesMatch―It is one of the best options out there.
Overview of QuotesMatch Home Insurance
QuotesMatch is a top savings referral service that compares insurance quotes, and matches customers with carriers that can provide them the best policies at the lowest rates.
QuotesMatch uses proprietary consumer alignment technology to easily request multiple competitive insurance quotes from its network of trusted home insurance carriers. With QuotesMatch, you won't only save time searching for the best insurance carrier for your budget, but you would also save the cost of paying for home insurance. On average, QuotesMatch can help you save up to 50% if you purchase through their partners.
Back to top

↑
What Does QuotesMatch Home Insurance Cover
With QuotesMatch, you can get coverage for just about anything that has to do with your property.
Dwelling Limit of Insurance: This provides coverage to repair or rebuild your home in the event of a loss. This loss could be a fire accident or any other covered loss in your policy.
Other Structures: This provides coverage for other structures that are not attached to your home. This includes structures like a shed, fence, a swimming pool, or a detached garage.
Personal Property: This covers your personal belongings including your furniture, hardware, appliances, and others. This coverage usually comes with special limits of liability so you would have to get your agent to explain what is covered here.
Jewelry & Other Valuables: This refers to coverage for your valuable items like jewelry, watches, chains, and collectibles. The items covered could include your wedding rings, engagement ring, gold chains/necklaces, diamond bracelets, etc. With this coverage, these items will be replaced or repaired if they get stolen or damaged.
Scheduled Personal Property: This will cover high-valued personal property such as paintings and musical instruments.
Loss of Use: This covers your additional living expenses if your home becomes uninhabitable due to a loss. For example, If you're unable to stay in your home due to a fire accident, this policy will pay the extra costs for you to live elsewhere till your house get repaired.
Personal Liability: This covers damages caused by you. For example, if you mistakenly start a fire that destroys the property of your landlord or neighbor, this will cover the costs of repairs and replacement. It also covers personal injury and bodily injury.
Medical Payments to Others: This will cover any medical payments and bills incurred due to an accident.
Extra Coverage: Some insurance carriers may offer additional coverage for some valuable items not listed in their advertised policies. To get more info, you can send them a message through their contact us page.
Back to top

↑
How to Apply for QuotesMatch Home Insurance
The best thing about QuotesMatch is its application process. It is easy, simple, and won't take more than 5 minutes to get quotes from different insurers. Note that, you will have to provide personal information about yourself and property to help the tool pick the right home insurance carriers for you. This information includes the age and size of your home, roof type, personal home claims history, home address, email address, and many more.
The entire application process for QuotesMatch is done online. However, customers can also reach out to their support agent via their contact details and they will set up a quote for you as soon as possible.
To get a free quote from QuotesMatch online, follow the steps below
Go to QuotesMatch homeowner insurance homepage.
Fill in your details including your zip code, residence type, property type, and tick yes/no if your home is a newly purchased property.
A new tab will be opened where you will have to fill in additional information on the size & age of your home, roof material, foundation type, construction material, security system, amenities, and hazard protection.
On the previous tab, you will find some instant quotes from homeowner insurance carriers for you to get started with. If you want something more in-depth, then you can go ahead to provide the required information on the new tab.
When done, you will be asked to provide your contact information to receive free quotes.
Back to top

↑

We receive advertising fees from the service providers we rank below. Advertising Disclosure
learn more