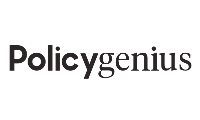 Homeowner's insurance is a key financial protection policy for any homeowner to invest in. It offers protection and coverage if ever your house gets damaged by accidents, criminals, or the elements, and many of the best home insurance policies also provide coverage for the contents of your home, legal liability for guests or workers at your home, and loss of use costs if ever you have to live outside your home due to repairs or damage.
There are many different HOI providers out there, and it can be quite time-consuming for homeowners to browse through all the different options, compare and contrast the packages and prices, and find the best home insurance for them. This is where sites like Policy Genius come into play an offer a simple and speedy alternative.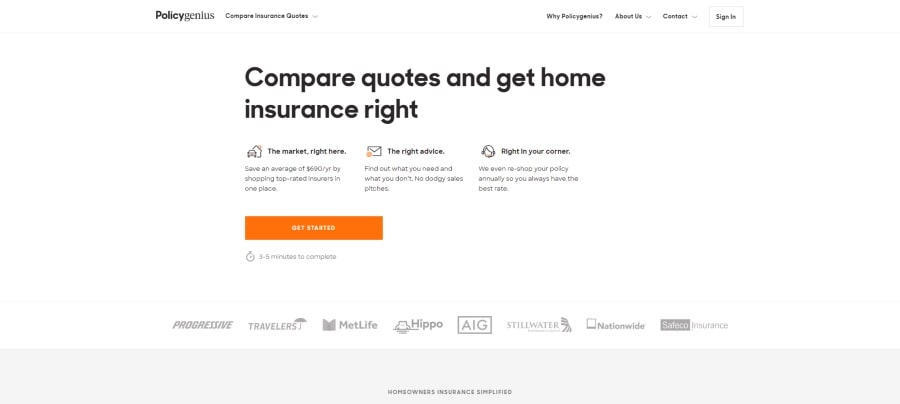 An Overview of Policy Genius
Policy Genius isn't a provider of homeowner's insurance. Instead, it's a comparison site where you can get homeowner's insurance quotes from a variety of the best HOI companies around and then compare your options.
Just like price comparison sites for other products and services, Policy Genius aims to save its users time and money by quickly and conveniently searching on multiple sites so you don't have to, letting you compare homeowner's insurance quotes in a matter of minutes.
Home insurance providers compared on Policy Genius include:
Hippo

AIG

MetLife

Progressive

Travelers

Nationwide

Stillwater

Safeco

And many more
Back to top

↑
The Advantages of Policy Genius
Here are just a few things about Policy Genius that make the service a useful one to consider for anyone looking for homeowner's insurance online:
Time-Saving – One of the major draws of Policy Genius, just like other insurance comparison websites, is the time-saving potential. When you use a site like Policy Genius to compare home insurance costs, you can save a lot of time when compared to searching through the sites of different providers individually and having to resubmit your information each time.

Money-Saving – As well as offering a lot of time-saving potential, Policy Genius can also help you save cash on your homeowner's insurance by comparing prices from many sites and finding the best plan for you. The company claims that users can save on average of $690 per year by using its comparison tools.

Helpful Advice – Policy Genius aims to help its users find the best possible home insurance plan for them. Unlike the actual providers, Policy Genius isn't trying to sell you on one particular plan, so it offers helpful, unbiased advice that can assist you in making the right decision, which is simply perfect for those who might feel a little overwhelmed by the vast array of insurance providers and all of their marketing tactics.

Constant Support – Each year, Policy Genius will re-shop your policy to ensure that you're still getting the best rate and provide recommendations and advice to users who want to make a switch or potentially save money with another company.
Back to top

↑
We receive advertising fees from the service providers we rank below. Advertising Disclosure
learn more